I recently had the opportunity to visit the Center for Puppetry Arts in Atlanta to see the fantastic production of Charlotte's Web. As we entered the center, my family and I were excited the Labyrinth exhibit had been extended through the entire month of September. We will be sad to see it leave this weekend. We also learned that the puppets around the world and Jim Hensen exhibits do get an update about every 6 months. As it had been about a year since our last visit, we got to enjoy some new and exciting puppets from all over the world, as well as, get excited to see some of our favorites from Sesame Street, Fraggle Rock, and The Muppet Show also.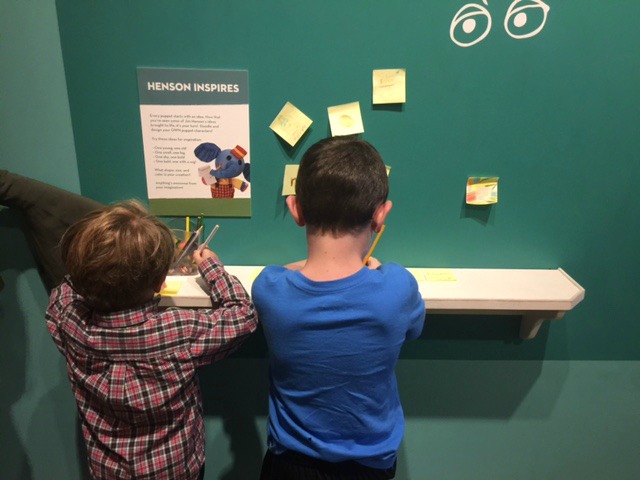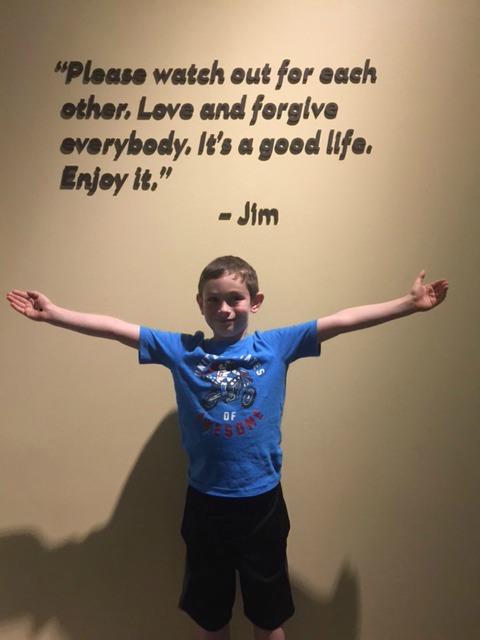 As the actual performance was starting we entered the general admission auditorium. They have the front two rows sectioned off for members so we sat about halfway up and still had a fantastic view of the stage and the surrounding set.


This puppet show used quite a few different types of puppets. My son's favorite character was Charlotte. The spider puppet is covered in paint that glows in UV (black) lighting and added a pretty amazing effect to the show. The lighting during the show was also pretty fantastic, as it not only lights the stage, but portions trickle down into the theater as well, showering the audience with glimpses of the excitement.

The puppeteers themselves are introduced at the end of the performance and we got to see how the puppets worked to make the story come to life. It is obvious these actors take a lot of pride in what they do and they are truly magical at making these objects come to life on the stage.


With puppet show and museum admission comes a ticket to make a craft in the theme of each show. For Charlotte's Web, the puppet craft is the goose character. My son got really into his project and brought his own puppet to life. I decided to take mine home in a bag for a rainy day.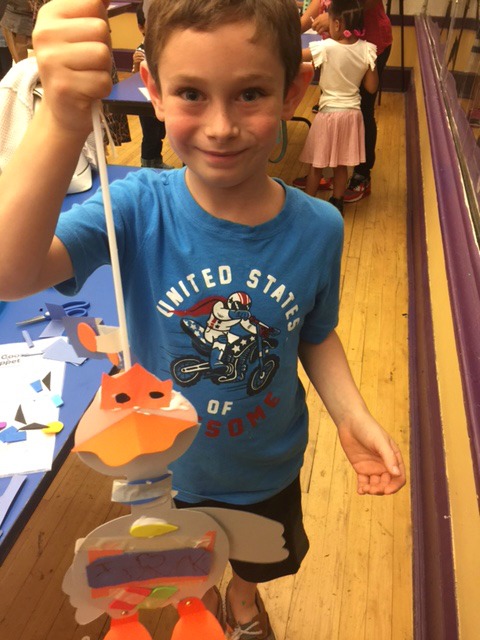 Overall, this was a great show at an amazing museum/theater. I was excited to have this experience and look forward to coming back soon.

The Center for Puppetry Arts is located at 1404 Spring St. NW at 18th Atlanta, GA 30309-2820.
They can be reached by email, phone: 404.873.3391, Facebook, Twitter, Instagram, or YouTube.
LIKE THIS ARTICLE: Sandy Springs Dunwoody Macaroni Kid is a free weekly newsletter and website focused on fun family events and information in Sandy Springs, Dunwoody, Chamblee, and Doraville. We gather together all kinds of local family events and activities each week and add useful information about classes, family-focused businesses, book and product reviews, recipes, crafts, school and camp guides and more. We proudly serve families in Sandy Springs, Dunwoody, Chamblee, and Doraville! Sandy Springs Dunwoody Macaroni Kid is full of useful local information like this PLUS tons of kid-friendly events on our event calendar. Have an event you'd like submitted to our calendar for consideration? Submit an event here. Like what you see here and want to get all the fun delivered to your inbox weekly? Subscribe to our FREE weekly e-newsletter for 411 on the local family fun.