I am a mother of one son. When he was younger, he was interested in Dinosaurs. At thirteen, he still loves them. I think he likes the historical significance but loves the "monster quality". Stone Mountain Park knows that children love Dinosaurs and just spent an enormous amount of money to create the Dinosaur Explore.
From the Stone Mountain website "Extinct from Earth for millions of years, 14 species of prehistoric dinosaurs are making their way to Stone Mountain Park. "Dinosaur Explore" opens March 30 and will run throughout the 2017 season. The prehistoric creature collection features more than 20 life-size dinosaurs with special effects allowing them to move and roar just like their ancient ancestors. Families will find their favorites among them including the giant Tyrannosaurus Rex, often referred to as the king of the dinosaurs. Two gentle, plant-eating brachiosaurus will tower above guests over 20 feet tall and 33 feet long. The collection also includes the three-horned triceratops, a ferocious allosaurus, a winged pteranodon and much more scientifically accurate species."
I was recently a guest of Stone Mountain Park as always my opinions are mine.

The scientists explained to us how Dinosaur Explore came to be. A scientist was exploring in the sand pit, and he found a fossil and another and another, and so on. Magically these fossils merged together and created the dinosaurs before you. Amazing huh? Farfetched too? But it really happened.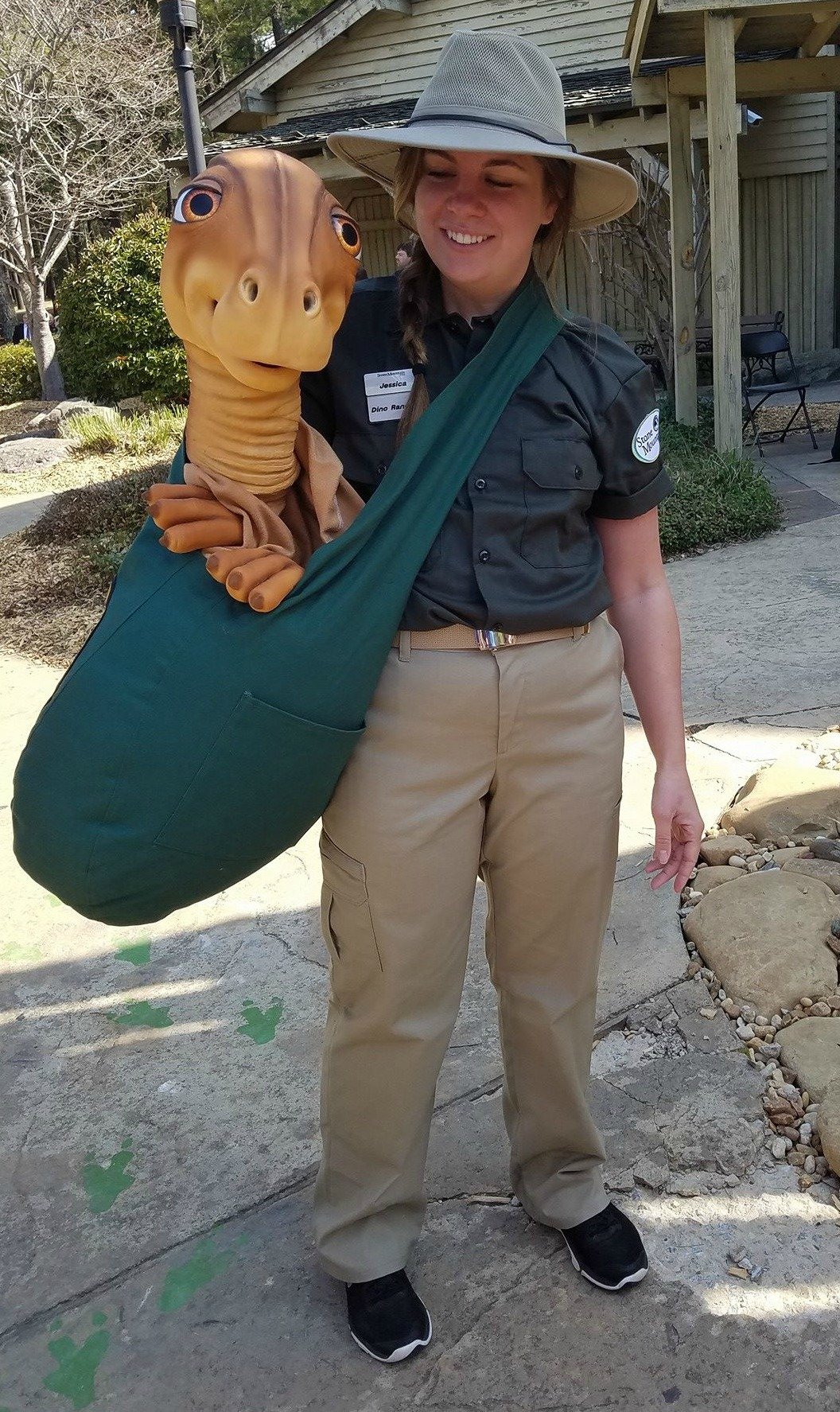 So you walk into the park, and you are approached by dinosaurs and more dinosaurs. You walk through a meandering path through interactive and roaring dinosaurs. Parents, there is some lessons here about the dinosaurs where and when they lived, what they were like, and what they liked to eat. One mom, at the media event, had her child write down what he learned about each dinosaur in a notebook. There was another child, who corrected me when I mispronounced a dinosaur name incorrectly. At the end of the tour, there is a sand pit where you can dig for your own fossils. The best part though was when one of the scientists, showed us live training with Bagel. He gave the Mayor of Stone Mountain a kiss, sang Twinkle Twinkle Little Star with a preschooler, and posed for pictures.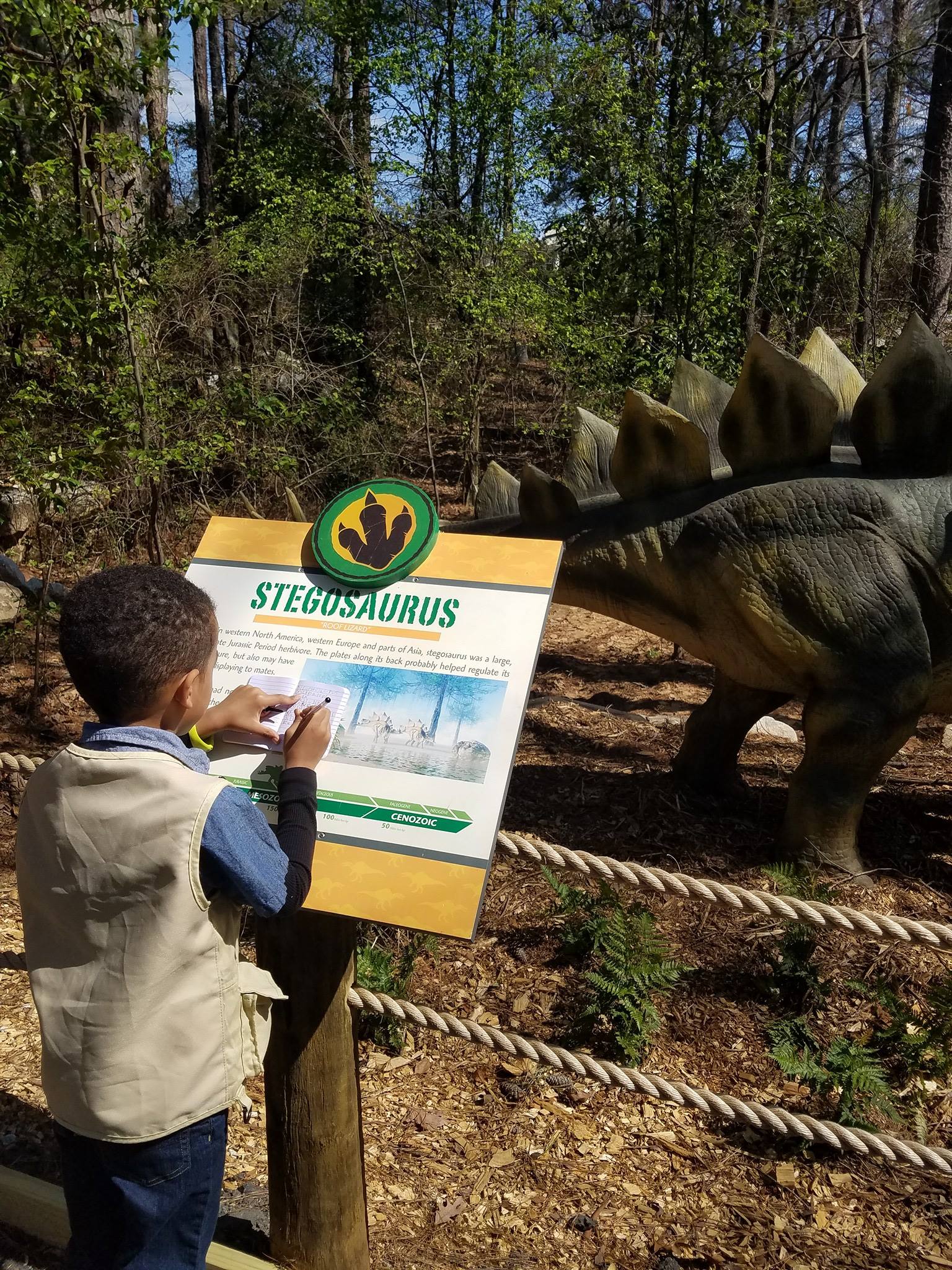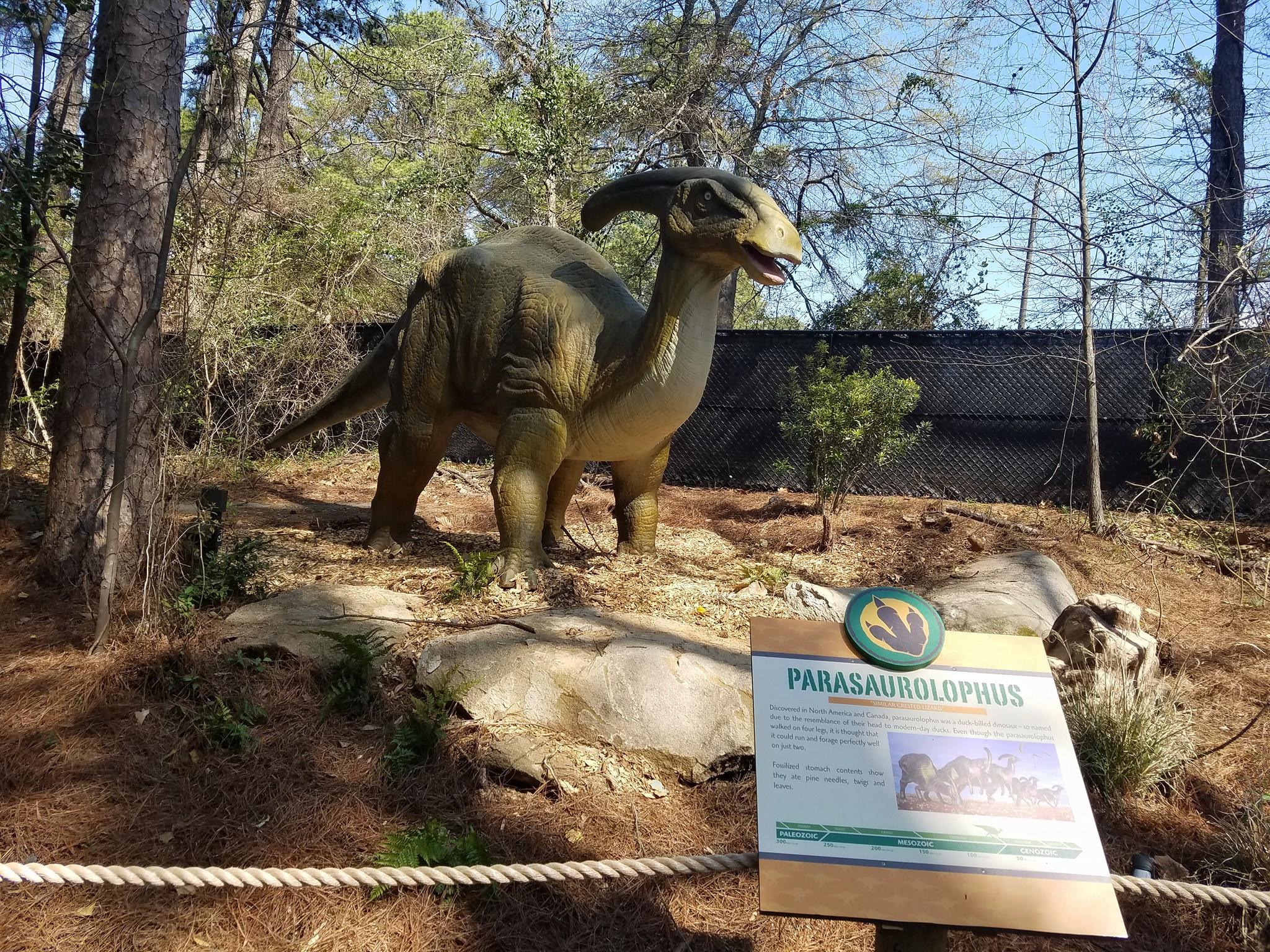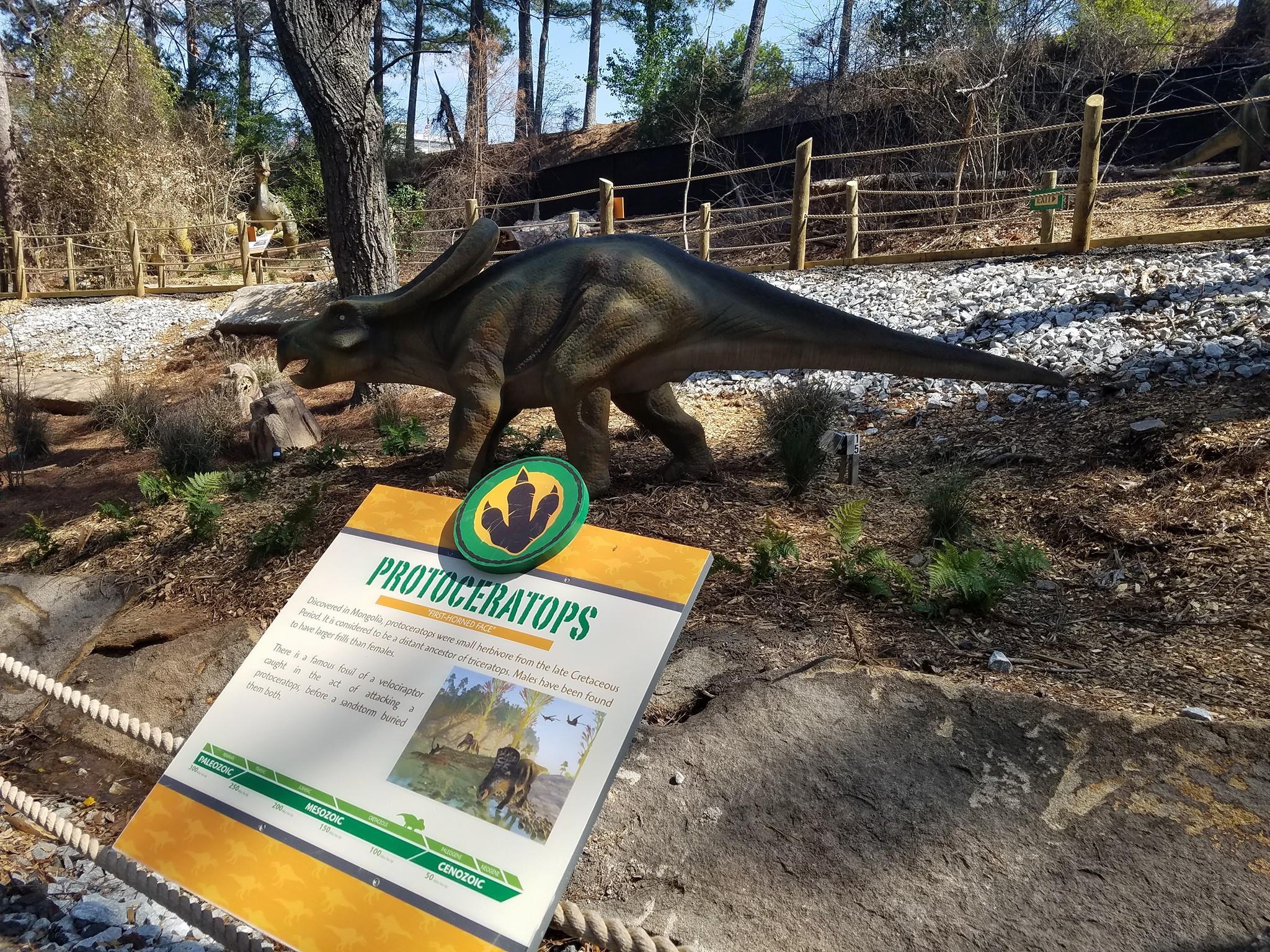 ​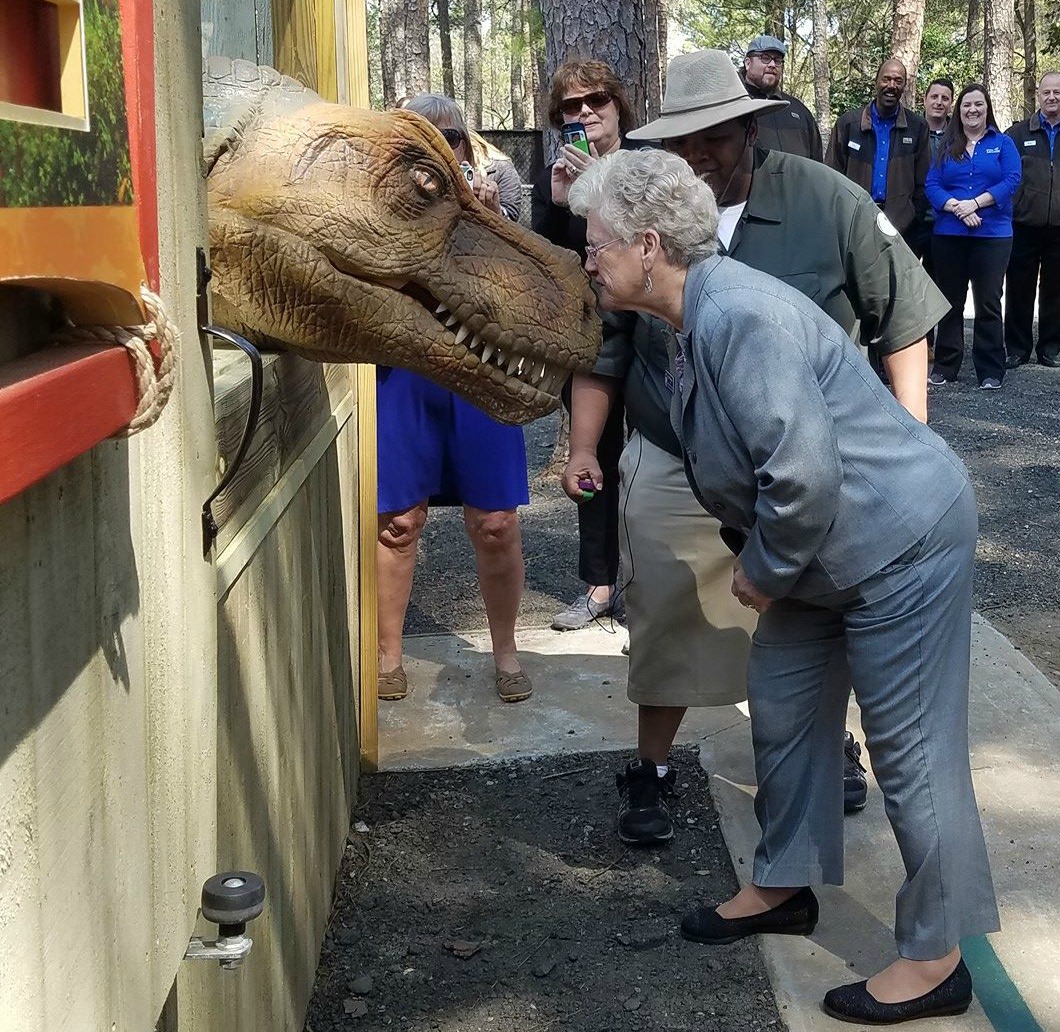 ​

From there you go into the great barn where there are 4 levels of interactive play. Level one is Education and research where rangers learn about various habitats. Level two is Dino Nursery and Continuing Growth. The rangers learn about dinosaurs from birth to adulthood. The third floor is ranger training. Here they learn to interact and care for the dinosaurs. Finally, the fourth floor is the aviary where the rangers learn about the flying species. Shhh, the Rangers don't know they are learning. They are also using their gross motor skills to climb up this giant play structure. And it's air conditioned (think Summer at Stone Mountain).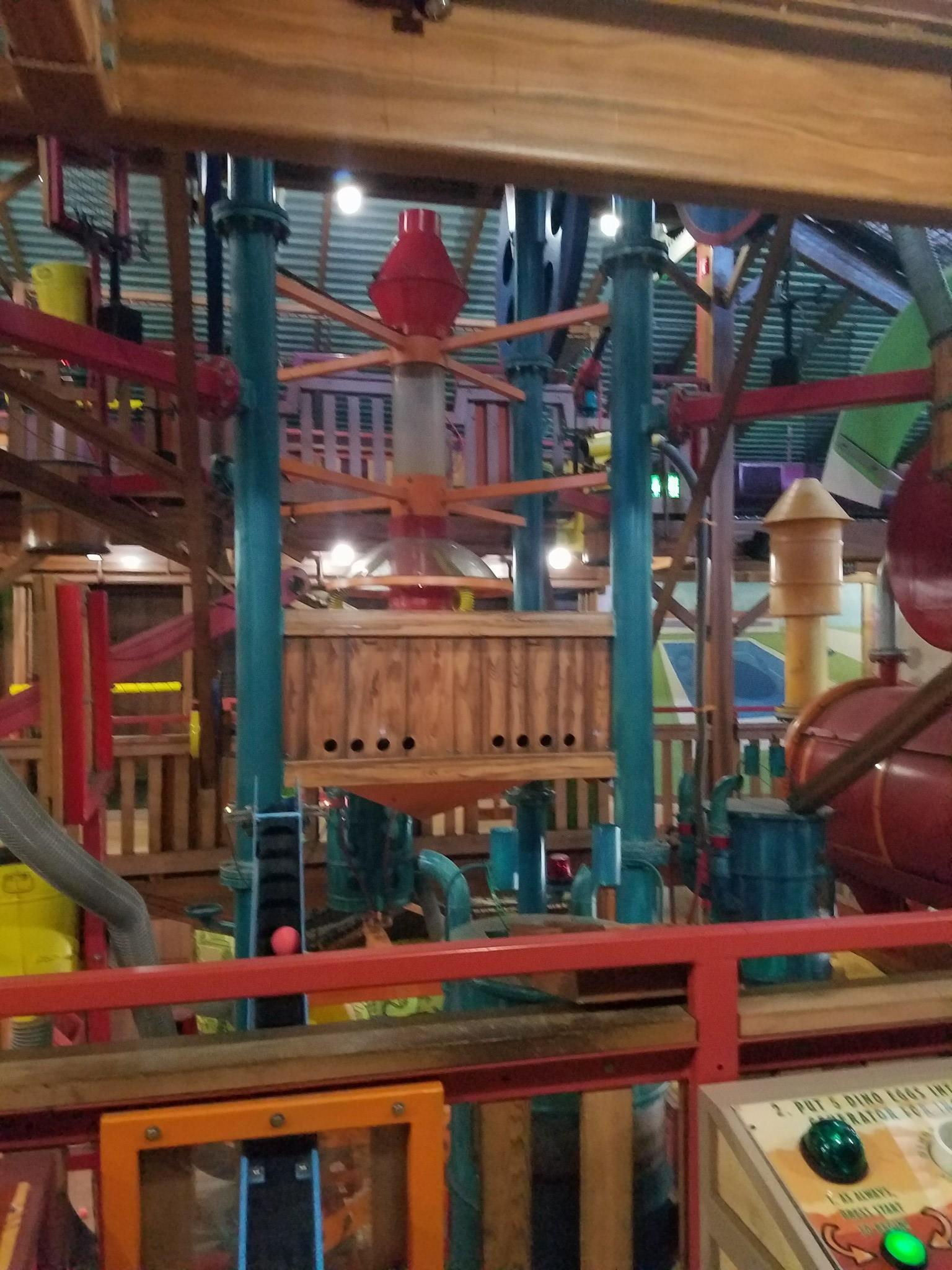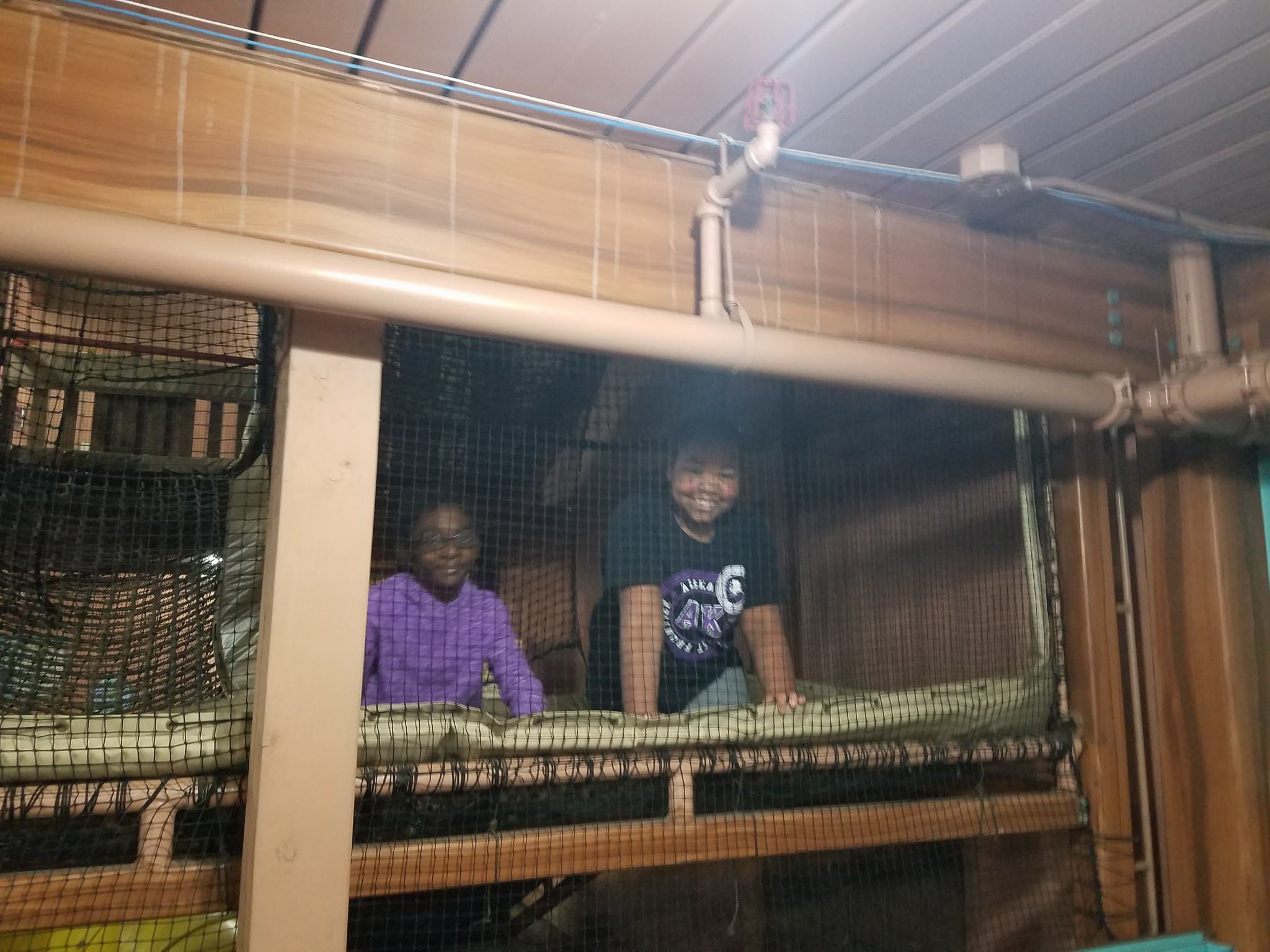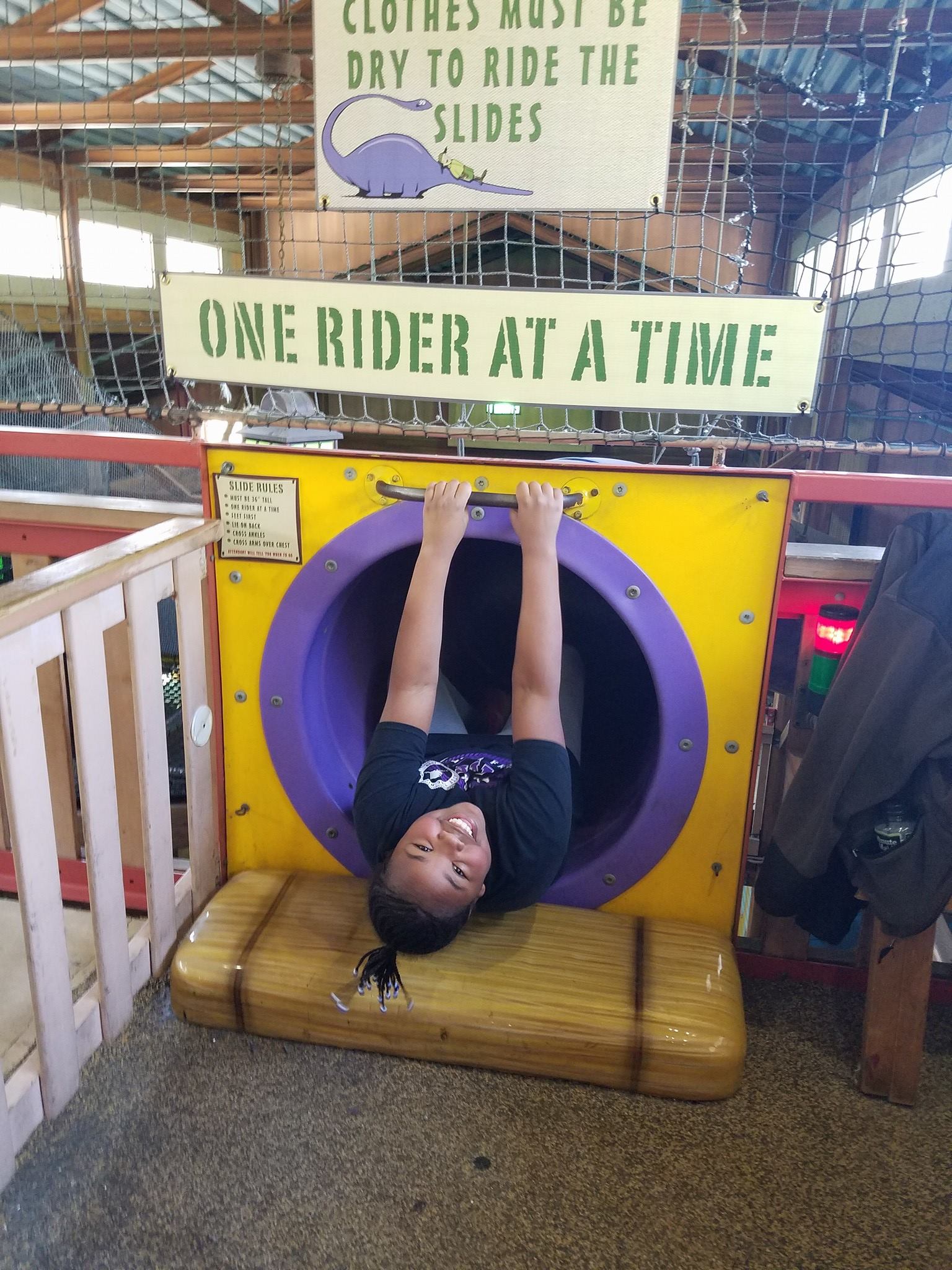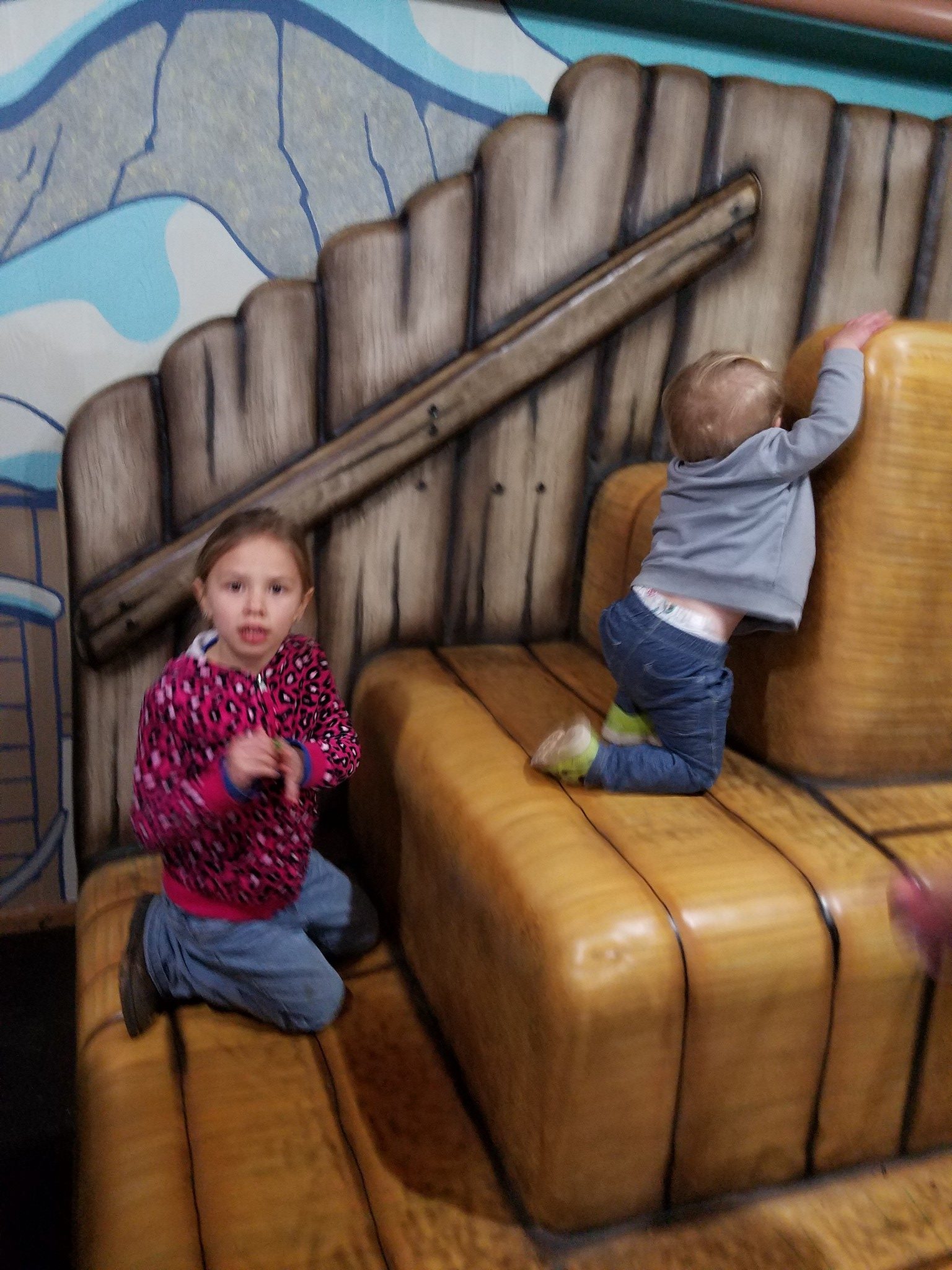 My son especially is mad that I experienced Dinosaur Explore without him. I cannot wait to bring the whole family to play with the dinosaurs.

Dinosaur Explore is only available on "Attractions Open" days and is included in a daily Adventure Pass and an annual Mountain Membership.
Please check the calendar for dates and hours of operation prior to your visit. You can purchase tickets HERE. 
Stone Mountain Park is located at 1000 Robert E. Lee Blvd Stone Mountain, GA 30083. A daily or annual parking permit is required for Park entry. To purchase a parking permit online, click HERE.  Or become a Mountain Members PLUS and enjoy free parking and 12 months of action-packed adventures and big savings.

Follow Stone Mountain Park on social: Facebook, Twitter,  Instagram, and YouTube. 
LIKE THIS ARTICLE: Sandy Springs Dunwoody Macaroni Kid is a free weekly newsletter and website focused on fun family events and information in Sandy Springs, Dunwoody, Chamblee, and Doraville. We gather together all kinds of local family events and activities each week and add useful information about classes, family-focused businesses, book and product reviews, recipes, crafts, school and camp guides and more. We proudly serve families in Sandy Springs, Dunwoody, Chamblee, and Doraville! Sandy Springs Dunwoody Macaroni Kid is full of useful local information like this PLUS tons of kid-friendly events on our event calendar. Have an event you'd like submitted to our calendar for consideration? Submit an event here (scroll all the way to bottom to Submit an Event). Like what you see here and want to get all the fun delivered to your inbox weekly? Subscribe to our FREE weekly e-newsletter for 411 on the local family fun!