Hi, Everyone!

Welcome to www.SandySprings.MacaroniKid.com - your FREE family events resource in Sandy Springs, Dunwoody, Doraville, and Chamblee and surrounding areas! All the best events and activities for kids and families in Sandy Springs, Dunwoody, Doraville, and Chamblee are listed right here.

So I had a fun weekend.    You know when things can go wrong, they do.   Well, that was my weekend.   
It started with the Dunwoody Arts Festival.   The plan was for my husband and kids to help set me up. Then leave.   That was completed.  Afterward, my husband was going to drive my son to a Bar Mitzvah.   pick hm up, then drive my daughter to a birthday party, pick her up, then drive me other daughter to her bridging ceremony.  While my friend drove my son the party.   That all happened except for the fact, around 930, I was walking and I fell into a hole.   I heard a crack.   Not good.   Another vendor helped get from where I fell to my tent.   Paramedics were called.  My right foot was swelling.   I kept ice on it.  The face painter next to me was a school nurse and would growl if I stood up.   The boy scouts went to Walgreens and got me crutches.  Then it started to rain.   The face painter, sand art, and boy scouts decided to clean up and call it a day.   I had to wait for my hubby.   Finally, he and my friend came to get me since I couldn't drive.   My husband and I picked up my daughter while my friend drove my van home.   We were almost at the birthday party when she texted my husband.   Car stopped.  Won't move.    My husband dropped me off at the Immediate Care Center with my daughter and went to the van.   My tire was flatter than a pancake.  Turns out the  Axl broke.   At the same time, my husband was finding this out.  I found out I fractured my right ankle.  As I type this, my car is in the shop. I have a big blue cast on my leg, and we are getting new floors put in.   My husband and kids have ben rockstars.    If you want to help, my friend set up a meal train.  
The Summer Camp Guide is finally HERE.   So please check it out and tell them Sandy Springs Dunwoody Macaroni Kid sent you! 
Welcome, all my new subscribers. I am so excited you are joining my little niche of Macaroni Kid!  
I only put things happening in Sandy Springs, Dunwoody, Chamblee, and Doraville in the newsletter. Please be sure to check out the calendar for events happening all around Atlanta.

PTAs and Schools - Please send me your school's important dates, spirit nights, and games so I can put it on the calendar.
 
We try to make the information in this newsletter and on the website as accurate as possible, but the event and venue information is subject to change without notice. Always call your destinations ahead of time to confirm dates, times, locations and admission fees.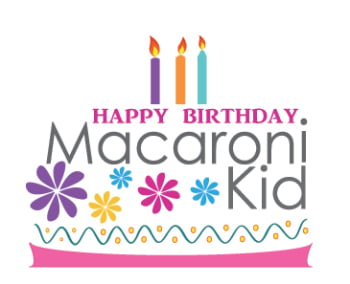 Your child will receive a special surprise on Social Media on their special day! I will also announce their birthday in my weekly newsletter. If you want to sign up your child, please go HERE.
Gabriel H May 20
Gwen K May 21
Zachary     May 23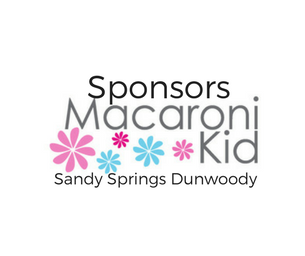 Macaroni Kid is solely funded by advertising. Your readership and support of Macaroni Kid advertisers are essential to keeping this site going. With that in mind, when you're reading about great events each week, don't forget to click through to our advertisers' sites to see what they are offering! Be sure to tell them that Macaroni Kid sent you!!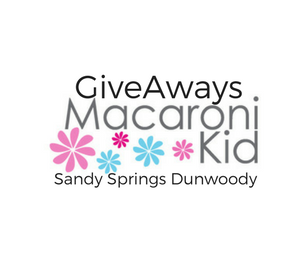 Giveaways this week are 
Georgia Renaissance Festival

Please follow all the rules & remember to publicly share your facebook and twitter posts. I need to verify them. You can also now share the posts daily for extra points!! Please also only enter once. Also please check the date to see when the giveaway ends. Before you enter, please make sure you can attend on the day the giveaway is for!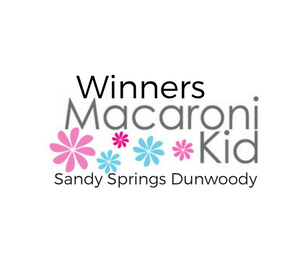 Georgia Renaissance Festival 


If you don't see the winner listed above, it means they have not responded to their email. I am also doing a Facebook Live announcing the Winner each week.

If you tweet, please "follow" me on Twitter. Please also "like me" on Facebook. I post last minute activities on Facebook & Twitter, so join the party there too.

Don't forget to "follow me" on Pinterest. I am also on Instagram, you can follow me there too.
Diana
678.802.9407