Finding things for kids to do inside the house can be a challenge on rainy days! We all get stir-crazy when we are stuck inside, and there are only so many board games we can play and TV we can watch. The kids are always asking to do something fun and to be entertained, but it's hard to keep coming up with new ideas.
But on a recent day, I put on my creative cap and started looking around the house for something we could make together. Plus, with Independence Day coming up, I was looking for a craft that we could use as fun decorations for the holiday. I found both with this fun and easy red, white, and blue candle holder.
OK. Let's do this!
What you need:
Clothespins - check
Empty can - check
Paint - check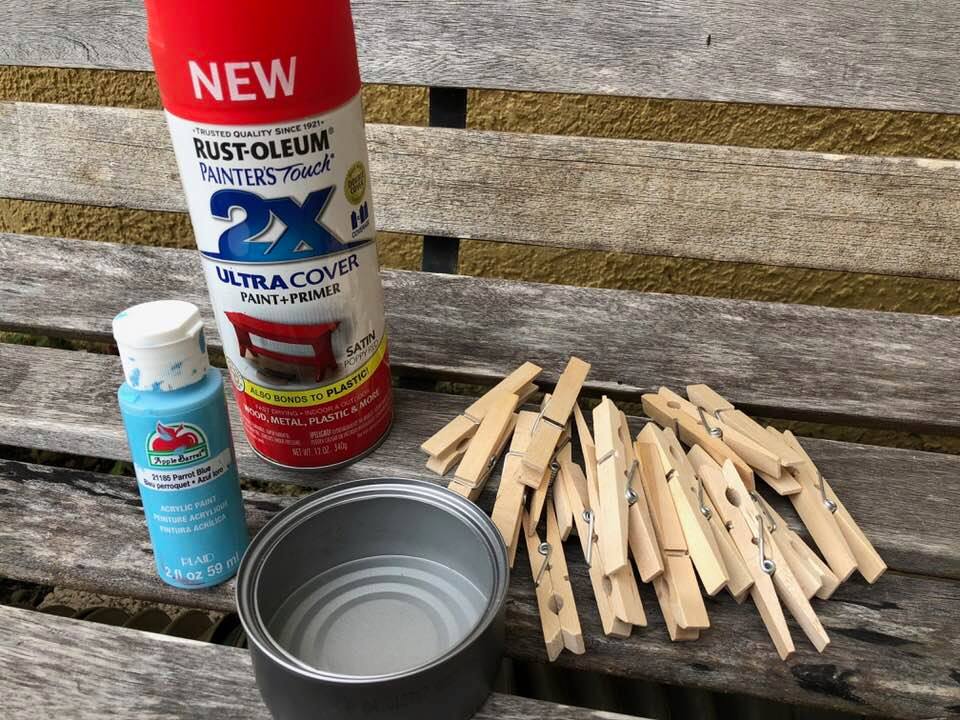 What you do:
1. Wash and dry a small empty can, such as from tuna fish or cat/dog food.
2. My boys were excited to spray paint the can, so I let them go to town and made sure the nozzle was pointed in the correct direction.
Although, I probably should have told him to keep his mouth closed.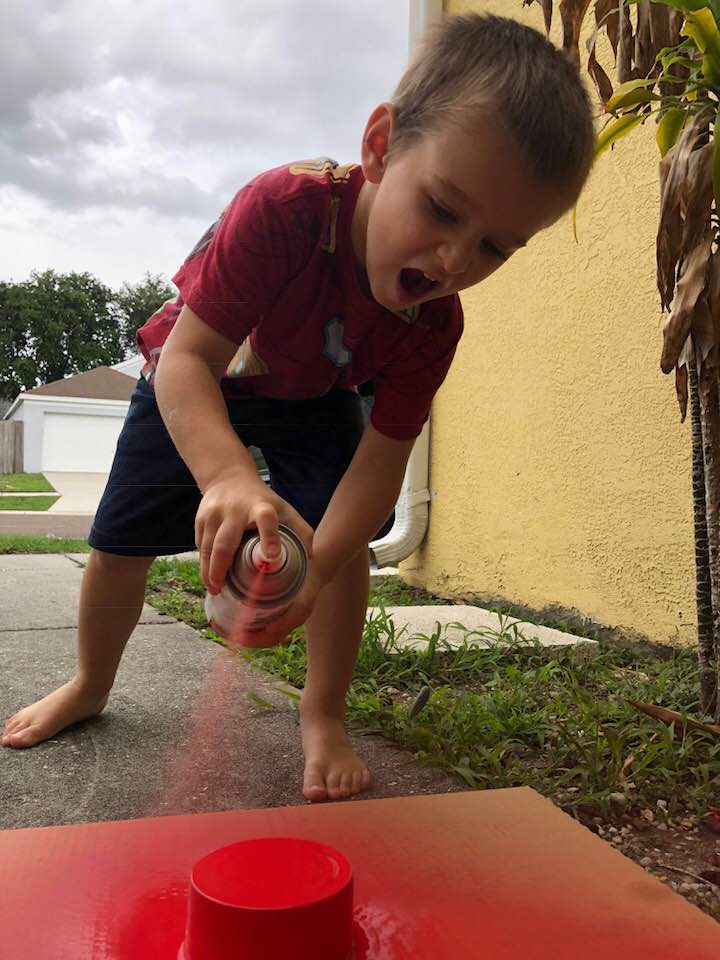 His older brother was much more conservative.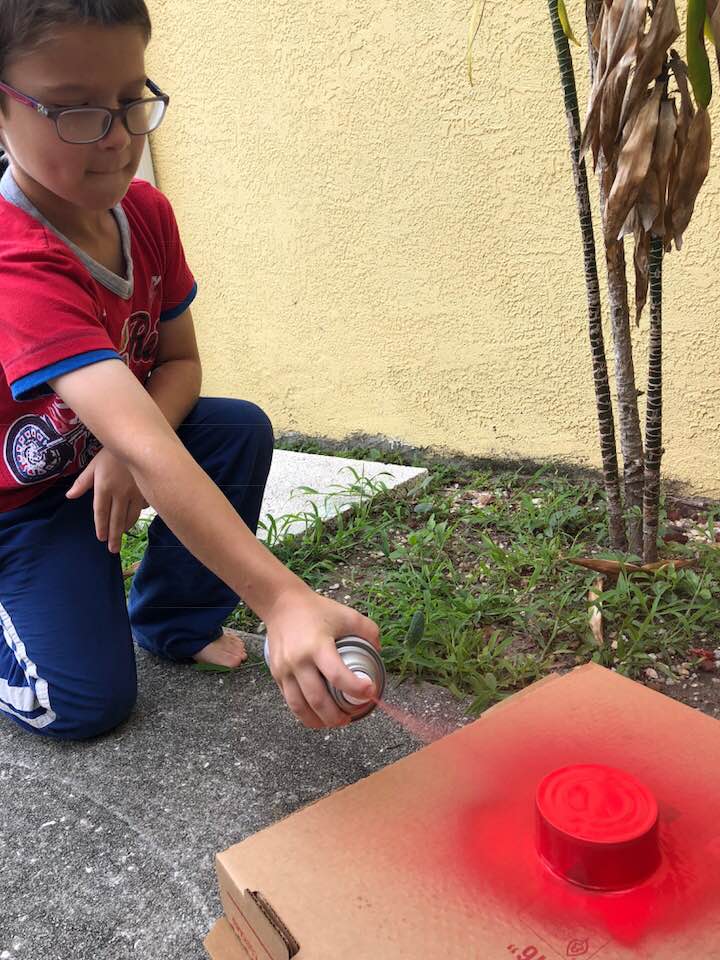 3. We could have spray painted the clothespins as well, but I wanted something that would occupy more of their time, so we grabbed paint brushes and painted each one.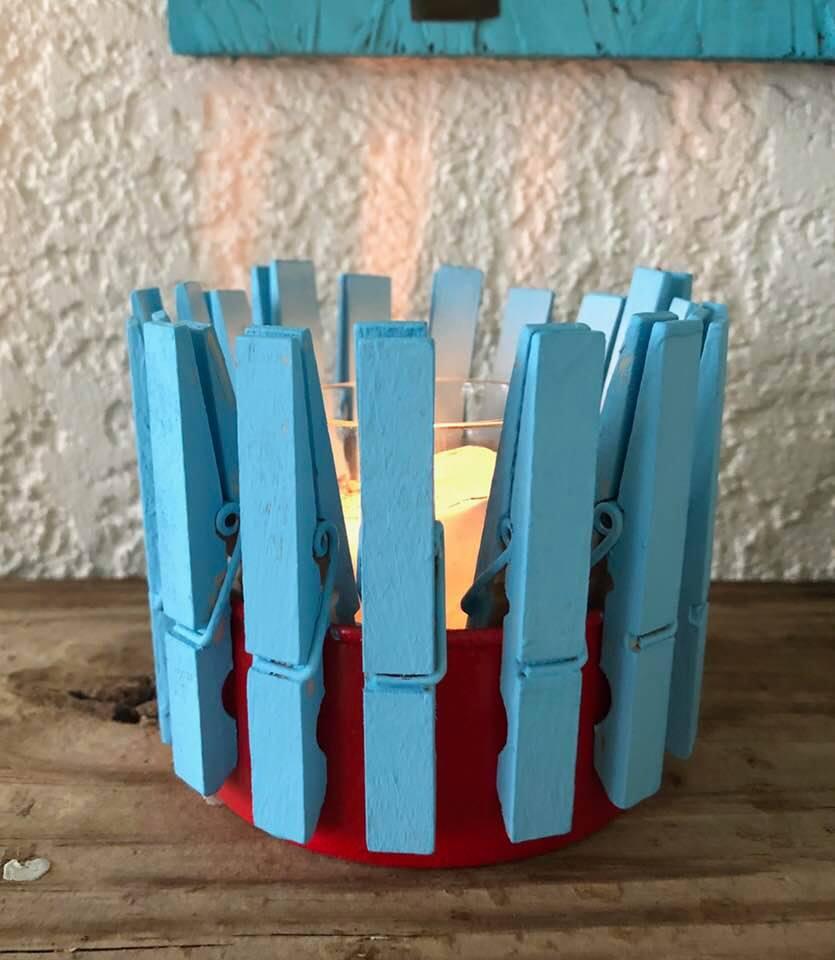 4. Once everything was dry, we clipped the clothespins onto the can and set a candle inside.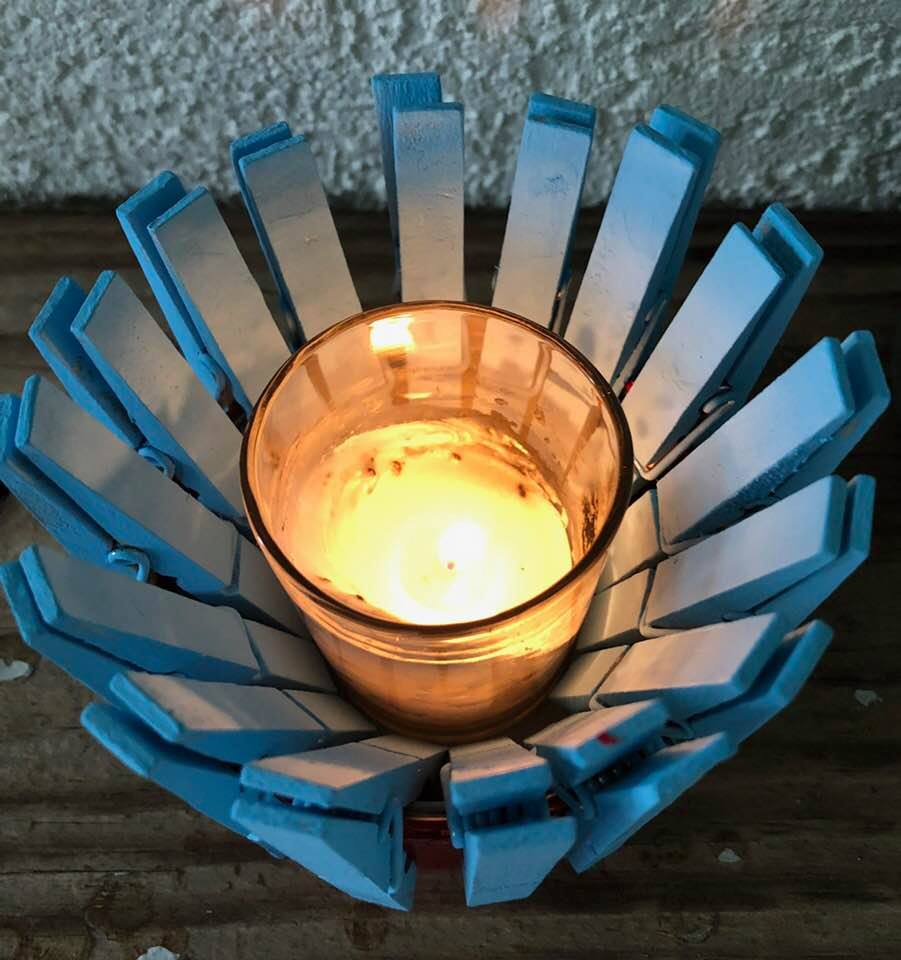 One of these will go on my porch next to our hot tub, so I will be next to it while it's burning. Otherwise, I would recommend a flameless candle to be safe with kids around. I am also planning to display the other centerpiece with small vases of flowers from my yard for a summery touch!
Who knew empty tuna cans and some clothespins could turn into special July 4th centerpieces -- extra-special because my kids created them.
Hope you all have a crafty and fun Fourth of July!
LIKE THIS ARTICLE: Sandy Springs Dunwoody Macaroni Kid is a free weekly newsletter and website focused on fun family events and information in Sandy Springs, Dunwoody, Chamblee, Doraville, Atlanta, and Perimeter. We gather together all kinds of local family events and activities each week and add useful information about classes, family-focused businesses, book and product reviews, recipes, crafts, school and camp guides and more. We proudly serve families in Sandy Springs, Dunwoody, Chamblee, Doraville, Atlanta, and Perimeter! Sandy Springs Dunwoody Macaroni Kid is full of useful local information like this PLUS tons of kid-friendly events on our event calendar. Have an event you'd like submitted to our calendar for consideration? Submit an event here. Like what you see here and want to get all the fun delivered to your inbox weekly? Subscribe to our FREE weekly e-newsletter for 411 on the local family fun. You can find Sandy Springs Dunwoody Macaroni Kid on Facebook, Twitter, Instagram, and Pinterest.