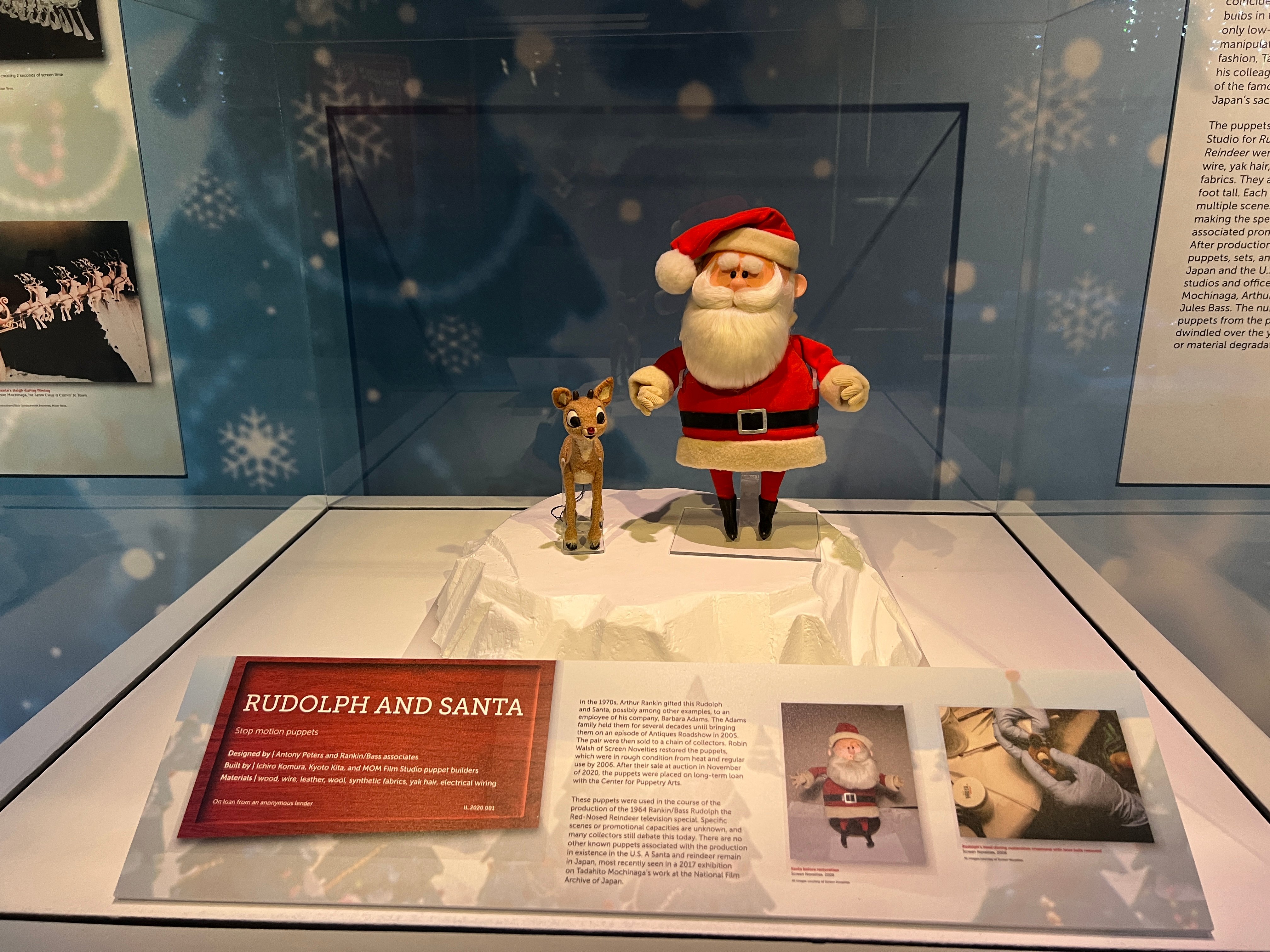 The Center is proud to announce Rudolph the Red-Nosed Reindeer™ will return for its 12th year. This annual live puppet performance, based on the classic 1964 Rankin/Bass television special and adapted by Jon Ludwig, is an Atlanta holiday tradition that speaks to the misfit in all of us and an event not to be missed.Sponsored by Warner Bros. Discovery, Audi Atlanta, and Kaiser Permanente, the Center's annual production of Rudolph the Red-Nosed Reindeer™ is a faithful adaptation of the original holiday classic. The cast features the talents of Dolph Amick, Niko Carleo, Evan Phillips, Sarah Beth Hester, Kristin Storla, and Anna Williford, all of whom perform as puppeteers and provide voices for all of your favorite characters including Rudolph, Santa, Hermey, Yukon Cornelius, and the Bumble. Patrons will experience holiday magic on the stage with a lively script, classic songs, and the use of body, rod, and black light puppets.

Rudolph the Red-Nosed Reindeer™ is a heart-warming story of acceptance, courage, and generosity - all cherished themes and lessons that make Rudolph a timeless tale for any age. This iconic tale features the young Rudolph with his signature red nose that shines so bright, it creates fodder for ridicule amongst his reindeer friends where they ultimately label him a misfit. Rudolph sets out on a journey and discovers other kindred spirits such as Hermey the Elf and Yukon Cornelius, who all learn to embrace their unique differences and accept themselves as they are.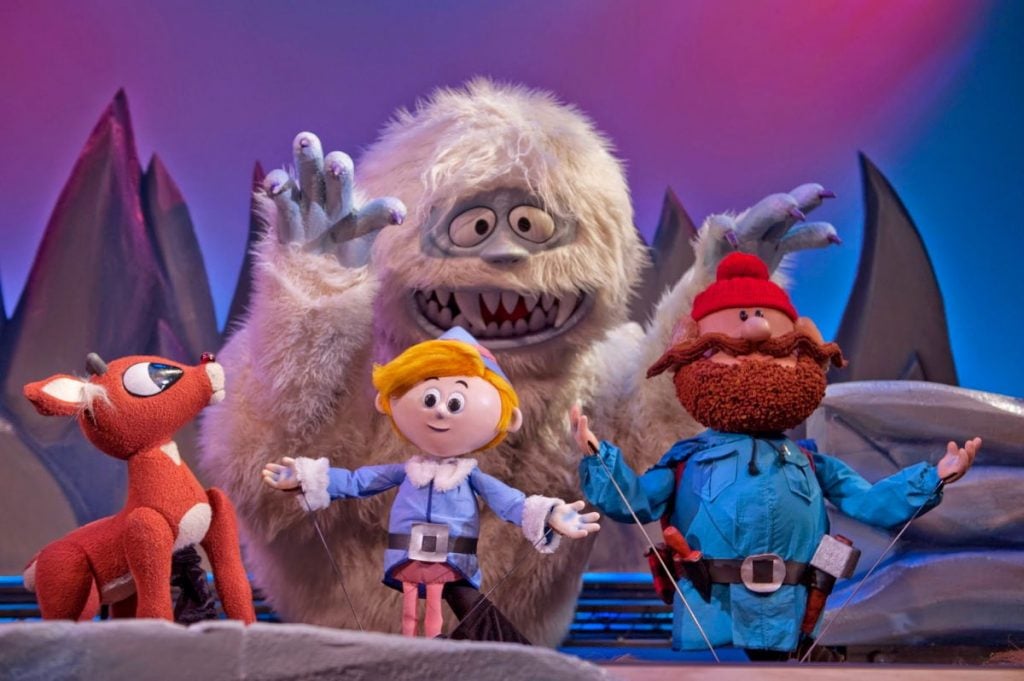 "We're thrilled to have Rudolph back on stage for its 12th year at the Center! At its core, the show is all about acceptance and hope. It's about being a misfit and finding your place in the world. It's a universal message that's just as important today as it was when the original TV special first aired in 1964." —Jon Ludwig, Center for Puppetry Arts Artistic Director

Keeping with the theme of holiday specials from yesteryear, the Center's Festive Features special museum exhibition (Nov 15-Jan 8) includes highlights from the Center's holiday-related collections. Guests will come face-to-face with their favorite characters from classic holiday TV specials along with the most recognizable characters of the season. Featured puppets include Rudolph and Santa from the original 1964 Rankin/Bass production of Rudolph the Red-Nosed Reindeer™; Emmet and Ma Otter, Harvey Beaver, and Charlie Muskrat from Emmet Otter's Jug-Band Christmas; Salem the cat with all the sass in his reindeer costume from the 1996 TV show Sabrina the Teenage Witch; and The Jim Henson Company Reindeer, which were performed on the 1968 Christmas episode of The Ed Sullivan Show.


Sensory-Friendly Sunday, November 13. The Center is continuously striving to create performance experiences for all and is excited to offer its Sensory-Friendly Sunday showings for patrons with Autism Spectrum Disorder (ASD) and other sensory sensitivities. Sensory-friendly modifications will be made to the 1 p.m. and 3 p.m. performances on November 13; in the Worlds of Puppetry Museum from noon-5 p.m.; and in the Create-A-Puppet Workshops™ from noon-5 p.m. The Center will also provide social stories, a quiet room, noise-reducing headphones, sunglasses, and fidget toys for guests wishing to use those resources. For details, visit puppet.org/asd.

ASL Interpreted Performances, Saturday, December 10. The Center is also thrilled to offer its inaugural American Sign Language-Interpreted Performance of Rudolph the Red-Nosed Reindeer™. Guests who are deaf or hard of hearing are invited to enjoy performances with an ASL interpreter on Sunday, December 11th at 11 a.m. and 1 p.m.

An all-inclusive Center ticket includes a performance of Rudolph the Red-Nosed Reindeer™, admission to the Worlds of Puppetry Museum, the Festive Features special exhibition — and the Create-A-Puppet Workshop™, where children can build a Misfit Elephant™, inspired by the character from Rudolph the Red-Nosed Reindeer™. Ticket prices range from $26 - $41 with reduced pricing for November performances as low as $21 for general admission. VIP tickets are also available and include premiere front-section seating. Rudolph the Red-Nosed Reindeer™ runs twice daily Wednesday through Sunday with an extra show on Saturdays. The Center will be closed on Thanksgiving and Christmas. Purchase tickets at: https://puppet.org/programs/rudolph-the-red-nosed-reindeer/


PRICES VARY ACCORDING TO DAY AND DATE. *The Center will be closed on Wednesday, December 25 in observance of Christmas.
Center for Puppetry Arts is located at 1404 Spring St. NW at 18th Atlanta, GA 30309-2820. Tickets can be purchased online or by phone: 404.873.3391. Center for Puppetry Arts is on Facebook, Twitter, Instagram, YouTube, and Vimeo.