Gwinnett Ballet Theatre will celebrate and "timeshare" its 37th annual Nutcracker production with another notable local event: The 200th Birthday of Gwinnett County.
In 1818, Gwinnett County became a reality, not knowing that 2 centuries later it would be noted as one of the most diverse and fastest growing counties in the United States.
Fast forward to 1981, and the young performing arts organization called Gwinnett Ballet Theatre took the stage with its own production of the well-loved ballet, The Nutcracker. 37 years later, this annual event is the second largest Nutcracker in the state of Georgia, performing to an estimated 12,000 people from all across North Georgia.
Both historic events have provided sources of economic, educational, and artistic enrichment for thousands of people. The enrichment and fun continue with Gwinnett Ballet Theatre's Nutcracker beginning Friday, November 30th when the company opens its annual production at the Infinite Energy Theater in Duluth, GA.
The Nutcracker will be performed on three weekends with the live orchestral accompaniment of the Gwinnett Ballet Theatre Orchestra, Predrag Gosta conducting, for most performances. Performances include Friday and Saturday evening shows and Saturday and Sunday matinees. The production will not be held on Saturday, December 15th. There will be two matinees on Sunday, December 16th.
This Nutcracker is a traditionally told production, with all the favorite characters, dancing, and Tchaikovsky's beautiful score. The dancers include the tiniest mice to the beautiful young dancers of Gwinnett Ballet Theatres School who range in age from 3 to 18.
Performing the role of the Cavalier in Act 2 this year will be a young dancer from Gwinnett who is getting regional attention as a performer. Luke Badura of Buford, Georgia, is a senior at Mill Creek High School. He has recently been seen at the Aurora Theatre in both "Mamma Mia" and "Newsies." His most recent role has also been in "Newsies" at the Atlanta Lyric Theatre.
Gwinnett Ballet Theatre also welcomes guest artists from the International City Ballet who will perform in the well-loved "Flowers" segment of the second act.
Tickets remain traditionally affordable and available through the Gwinnett Ballet Theatre website A special discount for Scouts is available for the November 30th 7:30 p.m. performance. There are also discounts for groups.
For more information about Gwinnett Ballet Theatre and its production of The Nutcracker, please visit the website or call 770-237-0046. Also, visit our Facebook and Instagram pages. Gwinnett Ballet Theatre is located at 1800 Macleod Drive in Lawrenceville, GA 30046.
LIKE THIS ARTICLE: Sandy Springs Dunwoody Macaroni Kid is a free weekly newsletter and website focused on fun family events and information in Sandy Springs, Dunwoody, Chamblee, Doraville, Atlanta, and Perimeter. We gather together all kinds of local family events and activities each week and add useful information about classes, family-focused businesses, book and product reviews, recipes, crafts, school and camp guides and more. We proudly serve families in Sandy Springs, Dunwoody, Chamblee, Doraville, Atlanta, and Perimeter! Sandy Springs Dunwoody Macaroni Kid is full of useful local information like this PLUS tons of kid-friendly events on our event calendar. Have an event you'd like submitted to our calendar for consideration? Submit an event here. Like what you see here and want to get all the fun delivered to your inbox weekly? Subscribe to our FREE weekly e-newsletter for 411 on the local family fun. You can find Sandy Springs Dunwoody Macaroni Kid on Facebook, Twitter, Instagram, and Pinterest.
Sandy Springs Dunwoody Macaroni Kid has Two Family 4 (Four) Packs to see the Gwinnett Ballet Theatre's Nutcracker on either November 30th and December 1st; December 7th and 8th; and December 14th (Winners Choice) to Giveaway!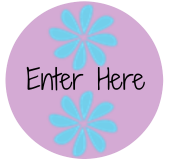 WINNERS MICHELE P and MINDY M
Fill out the MANDATORY ENTRY FORM by clicking HERE.
ONE ENTRY PER EMAIL ADDRESS PLEASE.
Can only win from one Macaroni Kid Publisher or Atlanta Area Blogger
Must be a resident of the Metro Atlanta Area
This giveaway ENDS on November 28, 2018, at 12 pm.
The winner will need to respond back within two (2) hours of email going out.
Tickets are NONTRANSFERABLE once won.
All of the Following Entries are for BONUS only! Get FACEBOOK BONUS ENTRIES!
1 Bonus Entry if you like Dunwoody Macaroni Kid and 1 Bonus Entry if you comment on Facebook
1 Bonus Entry if you tag a friend on Facebook
5 Bonus Entries by clicking the "share" button under the Facebook post and sharing with your Facebook friends then comment that you shared it. (Please send me the link, entries will not count unless I receive.)
You can earn 5 more points every 24 hours!
Get TWITTER BONUS ENTRIES:
1 Bonus Entry: Follow me on Twitter at @MacKidDunwoody.
5 Bonus Entries by tweeting I just entered the @gwinnett_ballet at @Infinite_Center #Giveaway from @MacKidDunwoody #SandySpringsDunwoodyMacaroniKid #Dunwoody #SandySprings #Chamblee #Doraville #Perimeter #Atlanta #visionsofsugarplums #GBT #Nutcracker #NutcrackerGBT #GBTNutcracker #FeeltheEnergy http://bit.ly/GBTNutcracker
Please send me the link, entries will not count unless I receive.)
You can earn 5 more points every 24 hours!
Get PINTEREST BONUS ENTRY:
1 Bonus Entry: Following me on Pinterest.
1 Bonus Entry by commenting on Pinterest
Comment What are you most looking forward to doing?
GET INSTAGRAM BONUS ENTRY:
Get Future REFERRAL BONUS ENTRIES:
Get 10 Bonus Entries: Refer a new subscriber to Macaroni Kid Dunwoody and Sandy Springs. Just make sure they put your name in the "How Did You Hear About Us" box.
For SWEEPSTAKES RULES & REGULATIONS: click HERE.