For the second consecutive season and seventh time in league history, PBR's (Professional Bull Riders) elite tour, featuring the Top 35 bull riders in the world and rankest bucking bulls in the nation, will invade Duluth, Georgia. The Duluth Invitational, the 10th stop on the premier PBR Unleash The Beast, will buck into Infinite Energy Arena for two days of edge-of-your-seat action on March 9- March 10.

Last season the more than 15,000 fans in attendance across the two days of action in the Peach State witnessed Claudio Montanha Jr. capture his first Unleash The Beast event win. The Brazilian star punctuated his flawless 3-for-3 effort with a championship round-winning, 89.5-point trip aboard Buck John. The win propelled him from No. 4 to No. 3 in the world rankings, and Montanha concluded the 2018 season No. 4, collecting an additional event win and 12 Top-10 efforts before year's end, including a 10th place finish at the 2018 PBR World Finals.

The event also featured Georgia's own Sean Willingham (Summerville), competing on the elite tour consistently for the first time since breaking his neck in 2015 and tearing his groin in 2016. A past winner of the Duluth event (2014), Willingham was shut out in Duluth in 2018; however, the 37-year-old had a strong season, making the 2018 PBR World Finals. After sustaining a hamstring injury in second-half of 2018, Willingham has been hard at work rehabbing the ailment, aiming to return to the top of the podium in front of a home-state crowd in 2019.

Other winners in Duluth have been: Tanner Byrne (2016), J.B. Mauney (2011), Guilherme Marchi (2010) and Mike Lee (2008). In addition to the stops in Duluth, PBR has also hosted events in Atlanta and Columbus, Georgia, collectively visiting the state fourteen prior times. The other event champions include: Chris Shivers (Atlanta – 2012), Kasey Hayes (Atlanta – 2007), Jake McIntyre (Atlanta – 2005), Adriano Moraes (Atlanta – 2004), Cory Melton (Atlanta – 2003), Adam Carrillo (Columbus – 2001), Terry Don West (Columbus – 2000) and Cody Hart (Columbus – 1999).

The Duluth Invitational is crucial in the championship race to the PBR World Finals in early November, awarding a gold buckle and million-dollar bonus to the world's best bull rider. The riders competing in Duluth are anticipated to led by reigning PBR World Champion Kaique Pacheco, along with fellow Brazilian stars Jose Vitor Leme, who finished No. 2 in the 2018 world standings after being crowned Rookie of the Year in 2017, 2018 PBR World Finals event winner Marco Eguchi, Luciano De Castro, Ramon de Lima and Eduardo Aparecido.

Pacheco will also be joined by numerous World Champions including Jess Lockwood (2017), Cooper Davis (2016), Mauney (2015, 2013), and Silvano Alves (2014, 2012, 2011). Fan favorites Derek Kolbaba and Ryan Dirteater will also make the journey to Gwinnett County, alongside reigning Rookie of the Year Keyshawn Whitehorse and fellow top young guns Colten Jesse and Nathan Burtenshaw.

The bull riding action begins with Round 1 at 7:45 p.m. ET on Saturday, March 9, concluding with Round 2 and the Championship Round at 1:45 p.m. ET on Sunday, March 10. All 35 bull riders will get on one bull each in Round 1 and 2. Following Round 2 on Sunday, March 10 in the afternoon, the riders' individual two-round scores will be totaled with the Top 15 advancing to the championship round for one more out and a chance at the $30,000 event title.

Tickets for the two-day event are on sale now and start at $22. They can be purchased at the Infinite Energy Arena Box Office, by calling (770) 626-2464, or online at InfiniteEnergyCenter.com.

The PBR Elite Seats are for avid bull riding fans who want a behind-the-scenes look at the world's premier bull riding circuit. These tickets offer premium seats and the VIP experience of a lifetime, including early entry; a catered reception; 60-minute backstage tour by a PBR Host, featuring a PBR 101 presentation and a visit with the sport's fiercest bulls; and the opportunity for photos and autographs from top PBR stars.

Follow the Professional Bull Riders on Facebook, Instagram, Twitter, and YouTube.

The Infinite Energy Center is located at 6400 Sugarloaf Parkway in Duluth 30097. You can follow the fun on Facebook, Instagram, Pinterest, and Twitter.


LIKE THIS ARTICLE: Sandy Springs Dunwoody Macaroni Kid is a free weekly newsletter and website focused on fun family events and information in Sandy Springs, Dunwoody, Chamblee, Doraville, Atlanta, and Perimeter. We gather together all kinds of local family events and activities each week and add useful information about classes, family-focused businesses, book and product reviews, recipes, crafts, school and camp guides and more. We proudly serve families in Sandy Springs, Dunwoody, Chamblee, Doraville, Atlanta, and Perimeter! Sandy Springs Dunwoody Macaroni Kid is full of useful local information like this PLUS tons of kid-friendly events on our event calendar. Have an event you'd like submitted to our calendar for consideration? Submit an event here. Like what you see here and want to get all the fun delivered to your inbox weekly? Subscribe to our FREE weekly e-newsletter for 411 on the local family fun. You can find Sandy Springs Dunwoody Macaroni Kid on Facebook, Twitter, Instagram, and Pinterest.

Sandy Springs Dunwoody Macaroni Kid has two Family Four (4) Packs to Professional Bull Riders Unleash the Beast at the Infinite Energy Arena on March 10 at 145pm.
WINNERS Larissa O and Christina S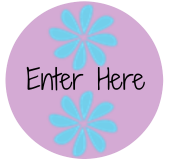 Fill out the MANDATORY ENTRY FORM by clicking HERE.
ONE ENTRY PER EMAIL ADDRESS PLEASE.
Can only win from one Macaroni Kid Publisher or Atlanta Area Blogger
Must be a resident of the Metro Atlanta Area
This giveaway ENDS on March 4, 2019, at 12 pm.
The winner will need to respond back within two (2) hours of email going out.
Tickets are NONTRANSFERABLE once won.
All of the Following Entries are for BONUS only! Get FACEBOOK BONUS ENTRIES!
1 Bonus Entry if you like Dunwoody Macaroni Kid and 1 Bonus Entry if you comment on Facebook
1 Bonus Entry if you tag a friend on Facebook
5 Bonus Entries by clicking the "share" button under the Facebook post and sharing with your Facebook friends then comment that you shared it. (Please send me the link, entries will not count unless I receive.)
You can earn 5 more points every 24 hours!
Get TWITTER BONUS ENTRIES:
1 Bonus Entry: Follow me on Twitter at @MacKidDunwoody.
5 Bonus Entries by tweeting I just entered the @PBR #Giveaway at @Infinite_Center from @MacKidDunwoody #SandySpringsDunwoodyMacaroniKid #Dunwoody #SandySprings #Chamblee #Doraville #Perimeter #Atlanta #UnLeashtheBeast #PBRAtlanta http://bit.ly/UnLeasttheBeastSSDMK
Please send me the link, entries will not count unless I receive.)
You can earn 5 more points every 24 hours!
Get PINTEREST BONUS ENTRY:
1 Bonus Entry: Following me on Pinterest.
1 Bonus Entry by commenting on Pinterest
Comment What are you most looking forward to doing?
GET INSTAGRAM BONUS ENTRY:
Get Future REFERRAL BONUS ENTRIES:
Get 10 Bonus Entries: Refer a new subscriber to Macaroni Kid Dunwoody and Sandy Springs. Just make sure they put your name in the "How Did You Hear About Us" box.
For SWEEPSTAKES RULES & REGULATIONS: click HERE.