At the Consumer Innovation Center, we conduct research on new products such as food and beverages that are about to hit the market.
If you enjoy trying new Food and Beverages and getting paid for it, the Consumer Innovation Center invites you to join our Panel.
Why should you register? As a consumer, your opinion about a company's products and services is very valuable.
You get to contribute to the improvement and development of new and existing products and services. Plus, you get paid for your time, effort, and opinions. This is great way to earn some quick cash!
The Consumer Innovation Center is conveniently located in the Perimeter area of metro Atlanta.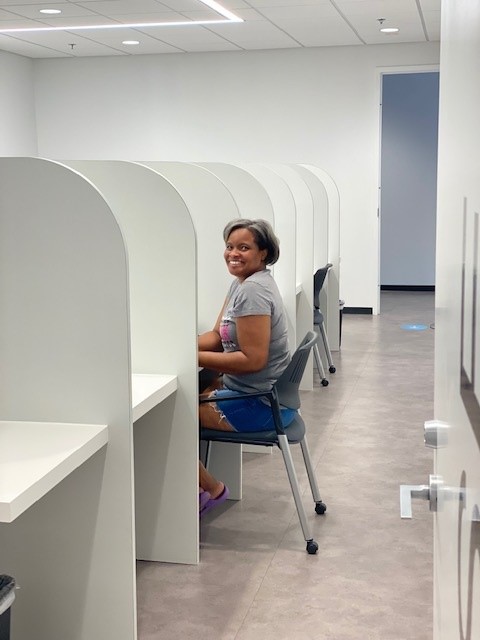 Who can participate?
We are looking for consumers in the metro Atlanta area who are between the ages of 13 and 55.
These opportunities are perfect for anyone looking for a quick way to earn a little extra money — including Parents, students, stay-at-home mom or dads and even Workers, why not when you can stop by on your lunch break!
The market research activities may also be ideal for "foodies" who love to try out new tastes and talk about their experiences.
What will I be asked to do?
We are looking for people to evaluate food and beverage items.
We have several types of activities you may want to participate in. These include:
♦ Taste Tests. You'll come into the CIC facility to taste and evaluate a food or beverage product. Then you'll fill out a survey on an iPad right in your testing booth. It's that easy!
♦ Focus Groups. This is a more in-depth experience. You'll be in a group setting where you can discuss your experience with a handful of other tasters, in a comfortable conference room.
♦ Online Discussion Communities. Essentially, this is a virtual focus group. Instead of traveling to the Consumer Innovation Center, you'll participate in a discussion via an online portal with other people.
♦ In-Home Testing. Come in and pick up a product, then try it out at home at your leisure — at mealtime, during a family gathering, or whenever you'd like. You'll then complete a survey online.
♦ Individual Interviews. Chat one-on-one with a market researcher, by phone or at the CIC facility. This is a more intimate experience for those who don't prefer group settings.
♦ Shop-Along Studies. Go shopping with a CIC researcher, or use your mobile device to record video as you shop.

How much can I earn?
We will pay you a set amount based on your time commitment.
Your compensation ranges from $25 to over $100 — just for sharing your honest opinion!
Where do the studies take place?
We offer opportunities to participate from your home, or at the facility.
The Consumer Innovation Center is conveniently located in the Perimeter area, next to Hob Nob Tavern with free parking and a short walk from Dunwoody and Sandy Springs Marta.
How do I get started?
It couldn't be easier! Just head over to www.cictesting.com and create your profile. Its Free!
Then, when we have a paid opportunity that you'd be perfect for, you'll get an email inviting you to participate.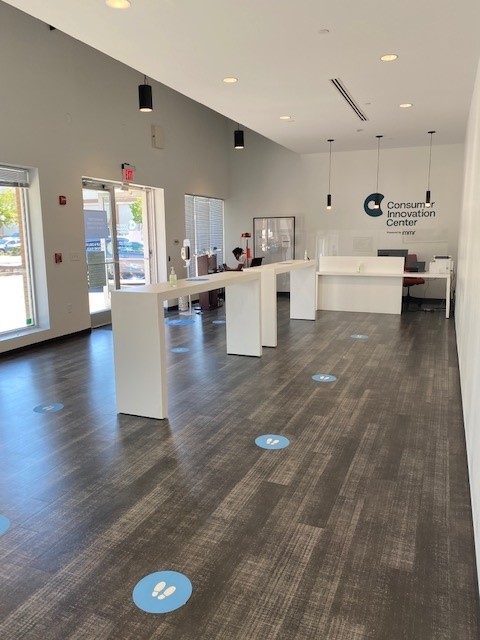 What safety measures are in place?
We have implemented precautionary measures to ensure the health and safety of all visitors and staff.
All testing booths and focus group rooms are sanitized between each session — including chairs, iPads, door handles, serving trays, and booth surfaces. Plus, the entire facility is cleaned nightly, after hours.
Limited the number of panelists allowed in the facility at one time, to allow for adequate social distancing. Every visitor has a no-contact temperature check upon entry. There are hand-sanitizer stations throughout the building.
We look forward to welcoming you to the Consumer Innovation Center Community!
Consumer Innovation Center
1231 Ashford Crossing
Dunwoody, GA 30346