If you're visiting New York City with your tween/teens or a bunch of friends, you don't want to miss the Award-winning new musical & Juliet playing at the Stephen Sondheim Theatre.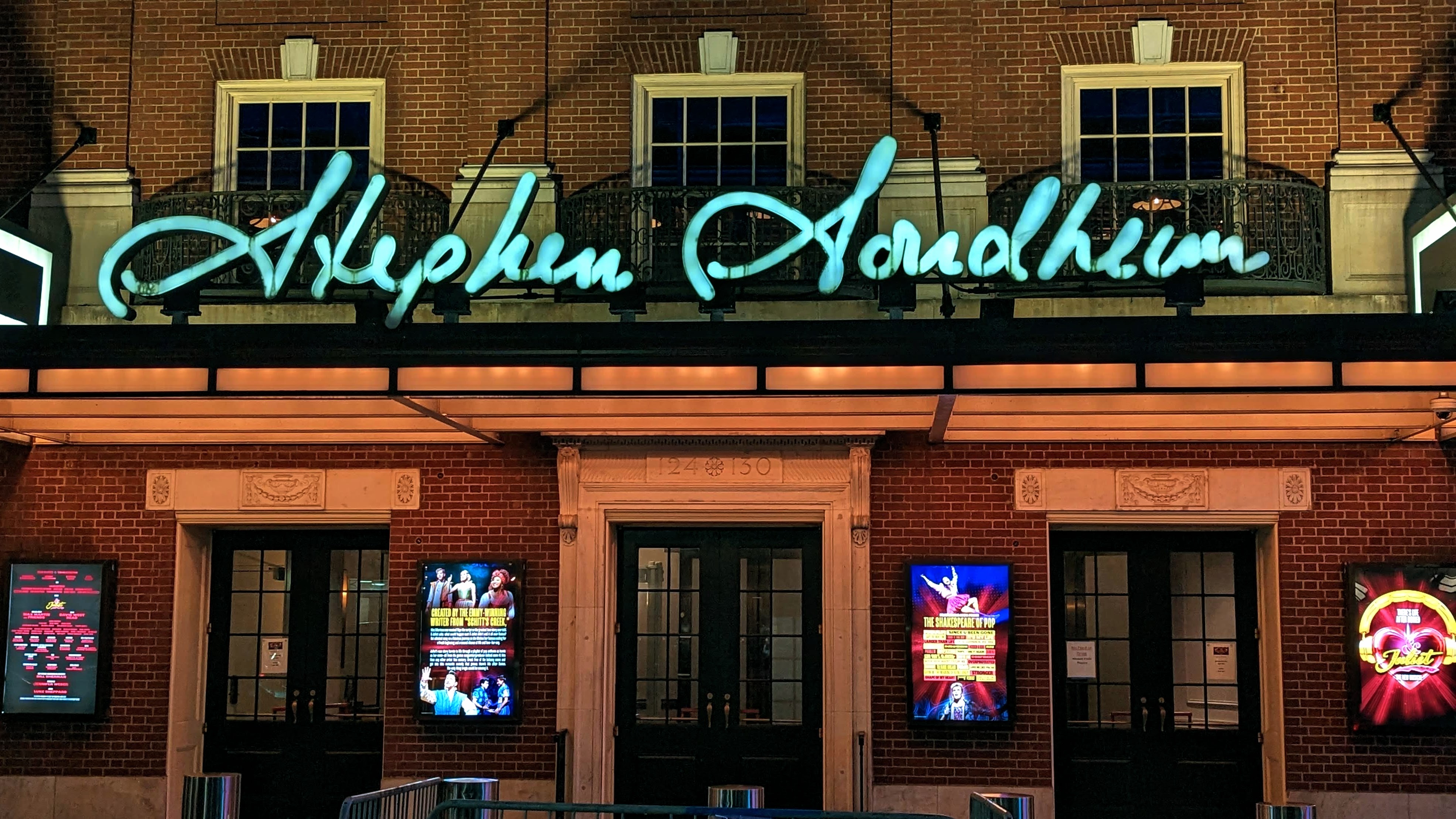 Stephen Sondheim Theatre (124 West 43 Street, NYC)
& Juliet is a fun and witty coming-of-age jukebox musical for everyone to enjoy. This modern tale flips the script on William Shakespeare's greatest love story. Rather than ending in tragedy, the refreshing rewrite begins with a tale of what happens when Juliet does not end her life for Romeo. It is an adventurous journey of self-discovery, empowerment, friendship, love, and second chances. Themes that are so relatable, inspiring, and much needed after the crazy few years we've all experienced.
& Juliet celebrated its Broadway opening on November 17, 2022. When my cousin, Nico DeJesus, told me he was performing on Broadway in & Juliet, of course, I told him we would be there. We have seen several touring Broadway and theatre shows, but this one was extra special because we brought our daughter to celebrate her birthday and watch her Uncle perform live on Broadway! We were bursting with pride and were inspired by the diversity of beautiful and talented performers cast for this show!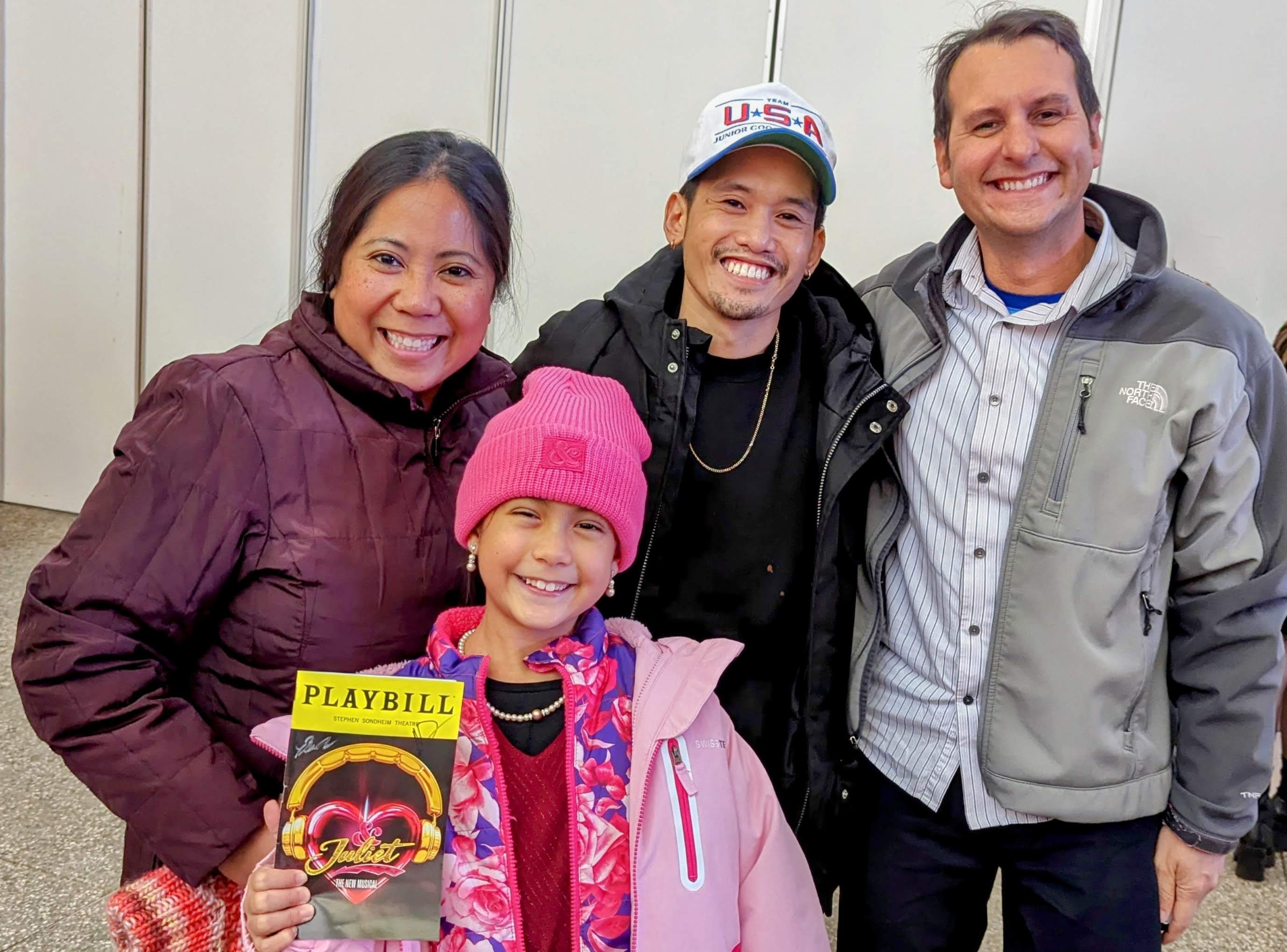 Nico DeJesus in center wearing black (Plays Cuthbert, Swing, Assistant Dance Captain)
& Juliet's revamped story is so clever and witty thanks to the writing of David West Read, the Emmy Award-winning writer from "Schitt's Creek." Now, intertwine hilarious storytelling with a playlist of #1 pop hits from legendary five-time Grammy Award-winning songwriter/producer Max Martin, and no doubt you'll be laughing, singing, and dancing with the amazing cast! This hybrid of period costumes with modern glamor, glitz, and high-octane choreography from Emmy Award-winner Jennifer Weber kicks the energy level up several bars! We were blown away by the incredible vocals of Lorna Courtney (Juliet), Betsy Wolfe (Anne Hathaway), and a powerhouse of performers who made their Broadway debut!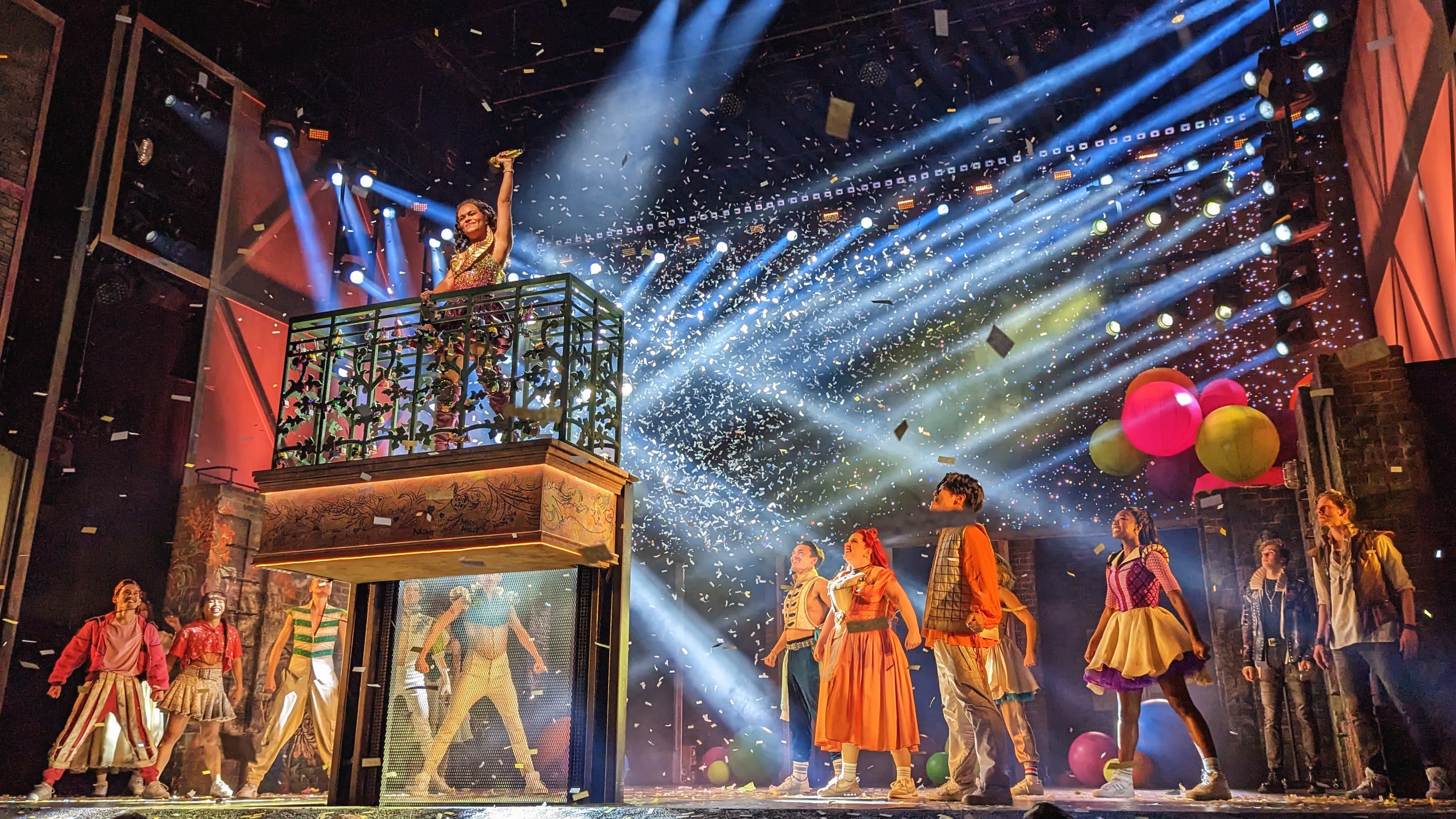 Lorna Courtney (Center) Singing "Roar"
Music includes song hits from *NSYNC, Britney Spears, P!nk, Kelly Clarkson, Bon Jovi, Celine Dion, and more! It's a phenomenal show! On our way to the stage door, my daughter was singing, "Oops, I'll see it again!" #GirlPowerAnthems
*Note for Parents:
Explicit lyrics
Cushioned booster seat available upon request
Flashing/strobe lighting, loud noises, pyrotechnics, and confetti cannon at various parts of the show
Souvenirs, snacks, beverages, and adult drinks available for purchase
Learn more about & Juliet and purchase tickets online. Tickets to & Juliet would make a holiday "Teenage Dream" on Broadway come true!
---
Disclaimer: I received a complimentary ticket to attend the show. All opinions and images are my own.
---