Welcome to our Fall 2022 Guide for Family Fun!
Thank you to our sponsor, Sadaf Murad Photography!
Read more about Sadaf Murad Photography and book your Petite sessions for your Fall Family Portraits!
Fall is one of our favorite times of the year! We're so excited to pick our pumpkins, check out the scarecrows in the garden, and see the gorgeous fall foliage soon! We hope you have a fun and safe fall season!
Below is an interactive map color-coded for Apple Orchards (red), Pumpkins and Corn Mazes (orange), Events & Activities (Blue), and locations to view and take pictures of Fall Colors (purple). You can Zoom-in and access directions for each location. Information for the different locations is also listed below the map.
.
Apple Orchards (red) Pumpkins and Corn Mazes (orange)
Fall Colors (purple) Events & Activities (Blue)
Last updated 09/07/2022
Apple Orchards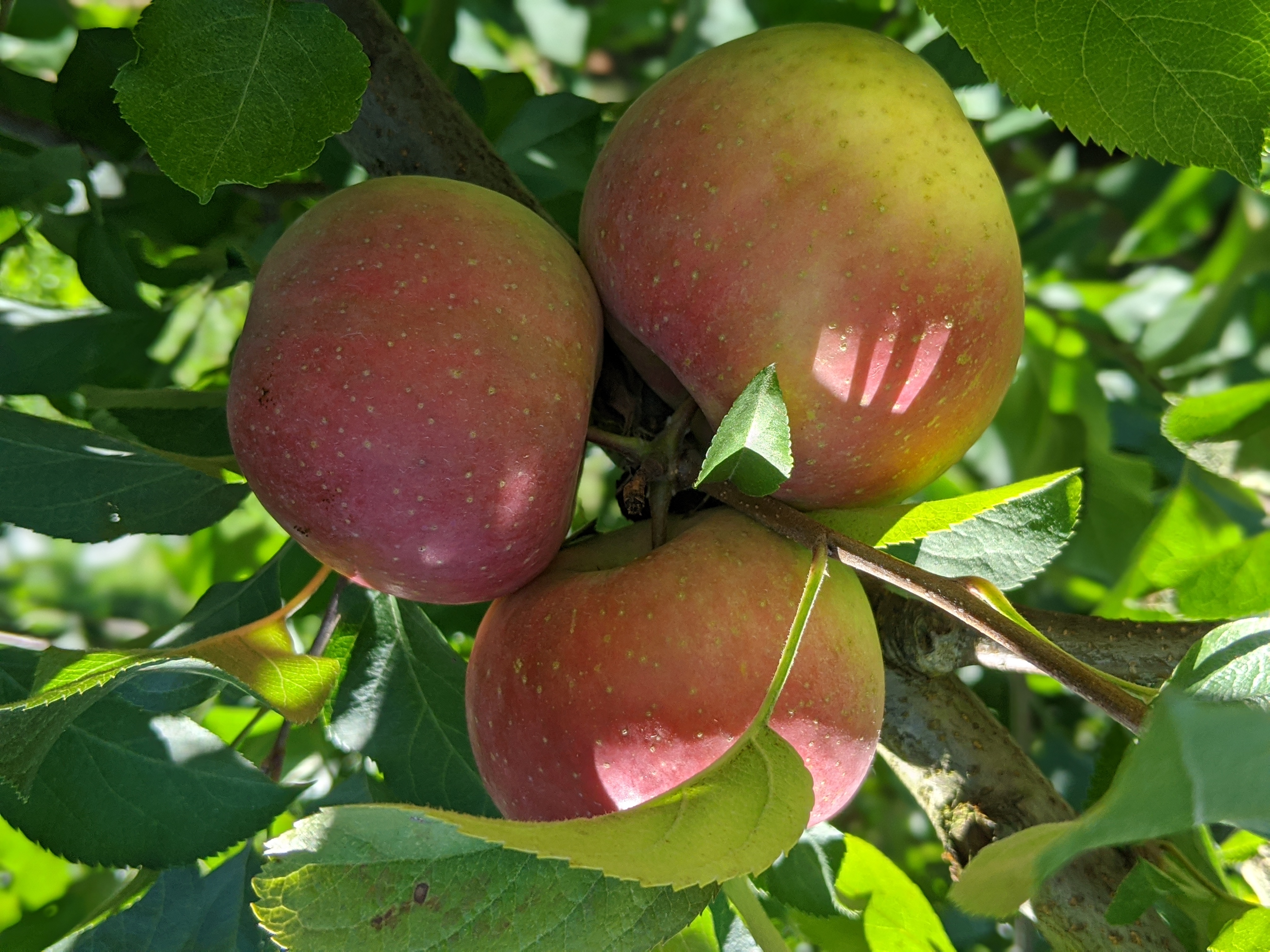 Photo by Cookie Suarez
Address: Ellijay Lions Club Fairgrounds 1729 South Main Street Ellijay, GA 30540
Activities: Apple Arts, Classic Auto Show, 5K Road Race, and parade
Dates/Hours: October 8th - 9th, October 15th - 16th Sat. 9 AM - 6 PM Sun. 9 AM - 5 PM
Prices: Adult - $10.00 Children under 10 are FREE
Phone: 706-636-4500
No pets or firearms are allowed. Service dogs allowed. Limited kennels available on-site.
Address: 9131 Georgia 52 Ellijay, GA
Activities: U-Pick Apples, Wagon Ride, Cow Milking, Pig Races, Petting Farm, Pony Rides, Giant Slide and much more!
Dates/Hours: August 27 - October 31 (or until they are picked out). Daily from 9 am-5 pm. Check the calendar to see the apple-picking schedule.
Prices: Visit the website
Phone: 706-276-3048
Address: 8660 Blue Ridge Dr, Blue Ridge, GA
Activities: Upcoming Apple U-Pick Events: Subject to Availability & Weather
Dates/Hours: Saturday, September 10th: 10am-4pm Sunday, September 11th: 10am-4pm
Phone: 706-632-3411
Address: 5505 GA-52 East, Ellijay, GA 30536
Offering: Apple Picking every weekend in September - October Sat. & Sun., 9 am - 5 pm
Market & Bakery 8:30 am - 6pm Cafe 11 am - 5 pm
Phone: 706-273-3821
Address: 3379 Tails Creek Road Ellijay, Georgia 30540
Monday - Saturday 9-6 & Sunday 12:30-5:30
U-Pick Apples is limited this season
*Pumpkin Patch opens in October
Pumpkin Patches and Corn Mazes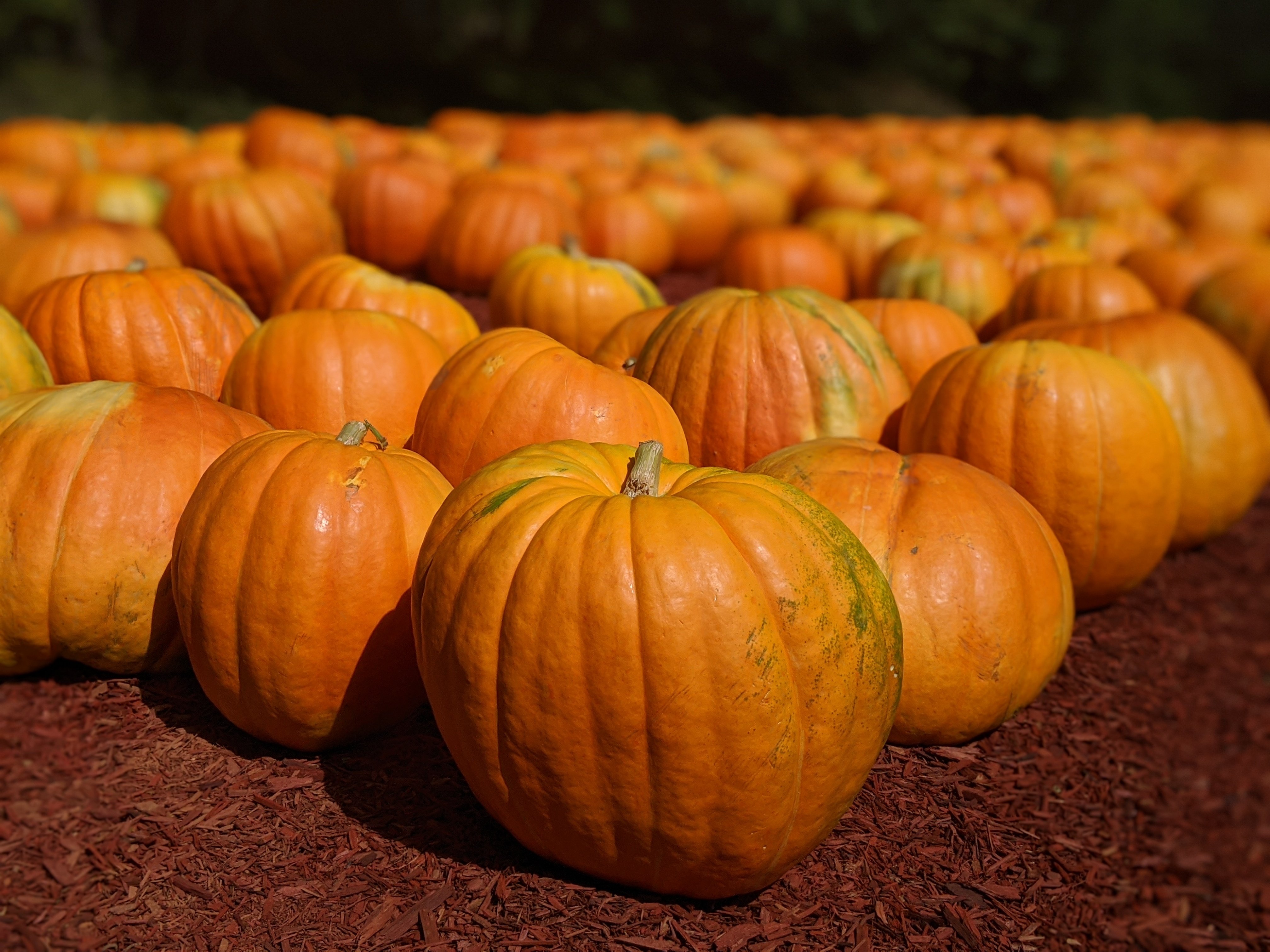 Address: 248 Oakland Ave, SE Atlanta, GA 30312
Activities: This family-friendly event will feature a variety of pumpkins perfect for your fall and Halloween decor, ranging from large carvers to decorative quirky cuties.
Dates/Hours: Saturday, October 8 & 9, 11 am - 3pm
Address: 786 Arnold Mill Road, Woodstock, GA
Activities: Take the hayride out to the Pumpkin Patch -- a great picture-taking opportunity for parents! Pick out your pumpkins and take the hayride back to get some apple cider, a homemade fried pie and some boiled peanuts and popcorn. The kids will enjoy the playground and baby farm animals.
Prices: Parking on weekends is $4 cash. No admission fee. Checks, credit cards, or cash accepted. Parking on weekends is $4.00 cash please.
Phone: 770-926-0561
Address: 4470 Bennett Road, Buford, GA
Activities: Pumpkins for sale in the shop or farmstand, Corn Maze, Haunted Forest, popcorn jumping pillow, pony rides, farm animals and new this season - alpacas, combine slide, concessions,
Dates/Hours: September 3, 2022. See the website for hours.
Prices: Corn Maze: $16; Haunted Forest: $16; Combo Ticket: $28; Kids 3 and Under: FREE (All tickets include access to Kid's CORNer play area and activities, unlimited hayrides & more!) No pets allowed. Service dogs permitted.
Phone: 678-735-2553
Address: 5 Burt's Farm Rd., Dawsonville, GA
Activities: Pumpkin Patch, Store, Hay Rides
Dates/Hours: Open daily 9 am - 6 pm; Nov. 1st-10th - Saturdays and Sundays only, 10:00 am to 4:30 pm
Prices: Parking and Admission are FREE, Hay Ride Tickets: $6/person, Children 2 under are FREE.
Phone: 800-600-2878
*Pets & firearms are NOT ALLOWED at Burt's Farm.
1514 Reeves Station Rd SW, Calhoun, GA 30701
September 24 - October 29
Activities: Corn Maze, Pumpkin Patch, Hayride, Kids Zipline, Mechanical Bull, Gem Mining, Pony Rides, Cowtrain, Pig Races, a Haunted Farm and so much more!

Jaemor Farm (2 Locations)
Address: 40081 U.S. Hwy. 441 Commerce, GA 30529
Address: 5340 Cornelia Highway (Highway 365) Alto, GA 30510
Activities: Jaemor offers a whole fall farm experience that includes hayrides, farm slides, a petting zoo, farm skeeball, a pumpkin train, duck races, tricycle races, apple cannons and concessions – as well as a mini-maze for those who want a quicker visit.
Admission: $15/person + tax ages 3 and up. All visitors must have an admission wristband to visit activity areas.
Address: 770 Macedonia Church Rd, Oxford, GA
Activities: Giant Corn Maze - Expedition Everest, Pumpkin Patch, Hay Rides, Farm Animals, Jump Pad, Cow Train, Pedal Cars, Corn Cannon, Super Slide, Farm Stand, Fresh Donuts, BonFire and so much more.
Date/Hours: Open September 24
Prices: Access to Pumpkin Patch and Farm Market are free. All other attractions require wristbands and tickets.
General Admission (Corn Maze, Hayride, Attractions) $15/Person. Children under 2, military and first responders FREE with ID.
Phone: 770-855-1530
Address: 102 Baxter Rd, Carrollton, GA
Activities: Pumpkin Patch, Hay Ride, Corn Maze, Family Games, Farm Animals, Super Slide
Date/Hours: Sept. 24, visit the website for operation hours
Prices: CASH ONLY. Ages 3 and up - $14
Phone: 678-850-8948
Address: 337 Cassville Rd., Cartersville, GA
Activities: Fall in love with the farm during this annual Pumpkin Fest! Pumpkin Patch, Corn Maze, Hay Ride, Petting Zoo, Pony Rides, Camel Rides. Inflatables and Euro-Bungy (Available on Weekends)
Dates/Hours:
Prices: General Admission $12 (ages 2-12) $15 Adults See website for additional packages.
Phone: 770-386-8688
Address: 15639 Birmingham Hwy., Milton, GA
Phone: 770-777-5875
Address: 628 Sleepy Hollow Road, Powder Springs, GA
Activities: Corn maze, pumpkin patch, kids games in our farm playground, farm animals, country store, and Escape Woods escape game adventures (additional reservation required at escapewoods.com)
Dates: Sept. 23 to Nov 5.
Cost: Purchase tickets online in advance
Phone: 770-880-8846
Address: 1658 Turner Church Road, McDonough, GA
Activities: Corn Maze, Hayride, Cow Train ride, Corn Cannon – 3 shots, Jumping Pillow, Racing Pedal Carts, Giant Tunnel Slide, Kiddie Korral, Rubber Duck Races, meeting our Barnyard Animals, Seesaws, and Pig Races.
Dates/Hours:
Prices: Weekday $11.95 Ages 2 and under FREE. Check the website for details.
Phone: 770-898-0999
Address: 5630 Macland Road, Powder Springs, GA
Activities: Zinnia Maze, Pumpkin Patch, Roly Poly, Kiddie Climb, Pumpkin Duck Race, Hayride, Heirloom Tractor Display, Johnny Popper, paint-a-pumpkin, market, concessions and honey.
Dates/Hours: 2022 Season - Saturdays and Sundays only September 24 through October 30.
10:00 a.m. until dusk - We are not open once the sun sets. Last ticket sold at approximately 5:30 p.m.
Cost: $16 per person, children 4 and under free, $2 military discount with ID. Parking is Free
Phone: 678-283-6951
New Location: 125 Bannister Road, Dawsonville, GA
Activities: Explore the Corn Maze (and Haunted Maze!), Kiddy Maze, Tire Mountain, Jumping Pad, Corn Cannon, Wagon Ride, Bonfires & Marshmallows, Fall Decorations, Goat Walk
Dates/Hours: Corn Maze & Pumpkin Patch Sept 10 – Nov 13, 2022
Phone: 770-772-6223
Address: 5555 Crow Road Cumming, GA 30041
Dates/Hours: September 20 - November 5
Activities: Petting zoo, slides, swings, jumping pillow, corn crib and more
Phone: 770-889-1515
Address: 5691 Hog Mountain Road Bogart, GA (Watkonsville)
Activities: Corn maze, pumpkin patch, farm activities, sunflower fields, pig races, vortex tunnel & tons more family fun.
Dates/Hours: Sept 24 - November 6 Fridays, Saturdays, and Sundays. See the website for all hours and the activity schedule.
All Admission tickets are sold online.
Phone: 706-769-0627
Address: 4729 Waleska Hwy., Jasper, GA
Activities: Yahoo Farm is a true family farm dedicated to creating a fun experience for the entire family. Hayride, Corn Cannon, Fossil & Gem Grubbin, Cosmic Corn Maze, Haunted Hayride, Cute & Cuddly Animals, Pumpkin Hunt and more.
Dates/ Hours: Open Daily 10am until 6pm
September 17
All activities and hours are weather permitting
Haunted Hayride Hours
Every Saturday Night in October 7 pm -10 pm
All activities and hours are weather permitting
Prices: FREE Admission & parking. See the website for activity prices.
2020 COVID-19 Precautions are listed on their website.
Phone: 770-735-3638
Are you looking for the best spots for fall foliage in near Atlanta? We are lucky to have so many great spots for leaf-peeping! Check out Georgia State Parks Leaf Watch 2022 website or click on the purple dots on the interactive map above. There are some great hikes in those state parks, so don't forget to wear comfortable shoes, bring water and sunscreen while you check out the gorgeous landscapes of North Georgia.
Want to know when fall colors will be at their peak? Check out this fall foliage prediction map from SmokyMountains.com. Simply move the slider at the bottom of the map to get an idea when leaves will be at peak colors in GA and across the United States. No map like this can be 100 percent accurate, of course, but it can give you a good idea of when fall colors will peak.



SIGN UP FOR MACARONI KID! To stay in the KNOW - Sign up for our FREE weekly newsletter HERE! Each week, you will receive fresh new ideas of family-friendly events in/around Sandy Springs - Dunwoody - Chamblee - Doraville. and beyond. Don't forget to be social with us on Facebook, Twitter & Instagram.