Planned PEThood of Georgia is a non-profit organization. Their mission is to reduce the number of animals killed in the local shelters and to provide affordable services, not to make a profit. They keep overhead costs low in order to keep their prices affordable. Donations are welcome to assist with their efforts!
Want a laid-back kitty who just wants to hang out with you? Dale is your guy!

Dale was adopted as a kitten about 4 years ago. A few months ago, we got a call from a shelter in Montgomery, Alabama: He'd been surrendered there by someone who said they found him in Georgia. We tracked down his adopter through his microchip, but sadly, they said they no longer wanted him.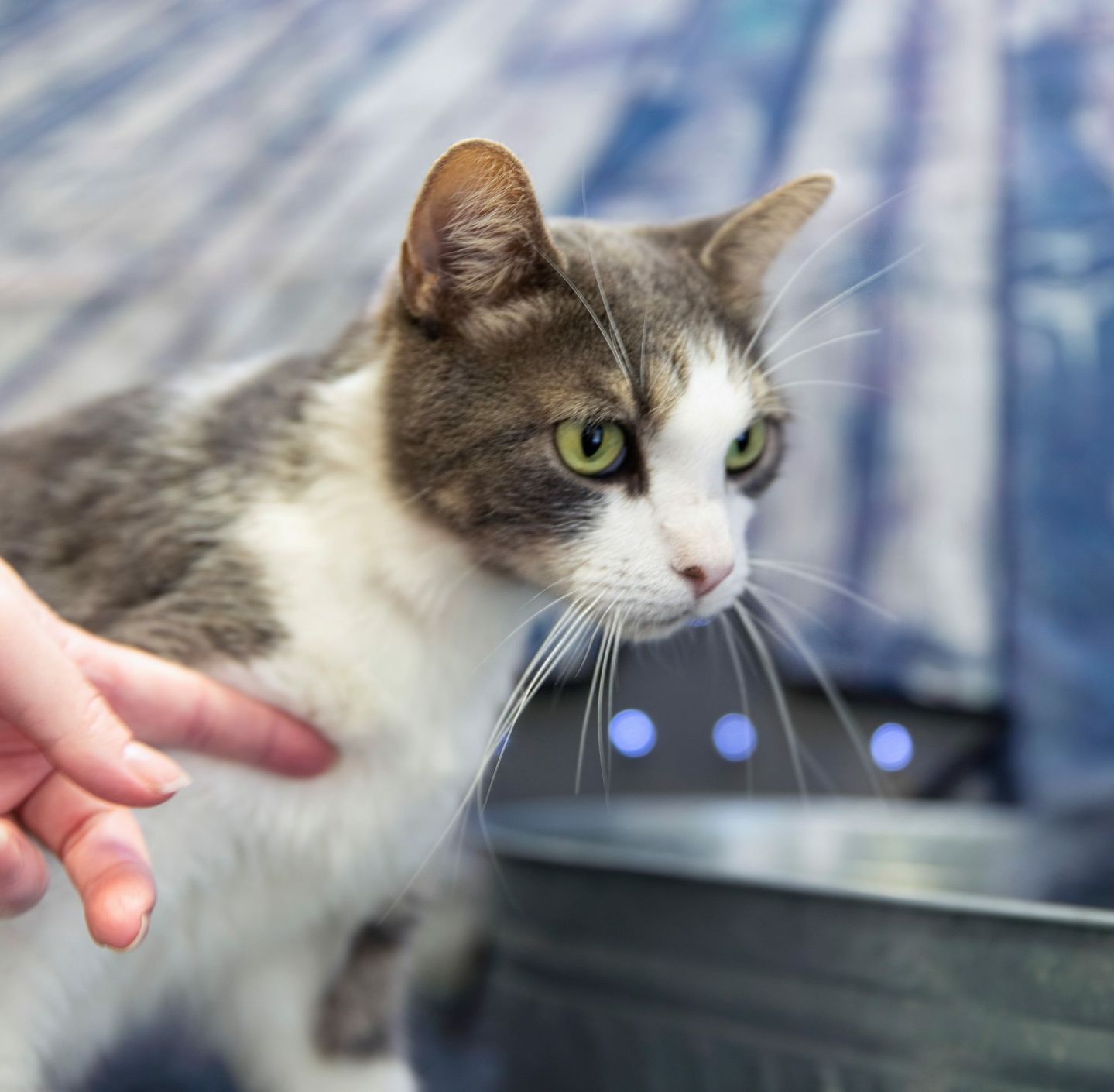 We can't understand why: Dale's a great cat! He loves to purr and talk to you, and he's got a lot of personality.

Dale needs to be an only cat but gets along fine with dogs. He's about four years old, neutered, up to date on vaccinations, microchipped, and negative for feline leukemia and FIV. His adoption fee is $90.

He's available for adoption through Planned PEThood of Georgia, a 501(c)(3) non-profit animal welfare organization in Duluth.
To meet Dale or learn more about him, please contact us by emailing Planned PetHood of Georgia.
You can find Planned PEThood of Georgia, Petfinder page, HERE. On Petfinder, you can find more information about the kittens featured, or different kittens and cats to bring home.
Planned PEThood of Georgia has adoption events from 12 to 4 at four locations each Saturday:
PetSmart Johns Creek, 3630 Peachtree Parkway Suwanee GA 30024
PetSmart Lawrenceville, 875 Lawrenceville-Suwanee Rd Lawrenceville, GA 30043
PetSmart Bethlehem, 916 Loganville Highway Bethlehem, GA 30620
Pet SuperMarket Johns Creek, 5805 State Bridge Rd. Johns Creek GA 30097
To see previous cats featured from Planned PEThood of Georgia please go on their links: America, Moody, Sirius, Lupin, and Tonks, Twilight and Eclipse, Rosalee, Storm, Willow, Butterfly
LIKE THIS ARTICLE: Sandy Springs Dunwoody Macaroni Kid is a free weekly newsletter and website focused on fun family events and information in Sandy Springs, Dunwoody, Chamblee, Doraville, Atlanta, and Perimeter. We gather together all kinds of local family events and activities each week and add useful information about classes, family-focused businesses, book and product reviews, recipes, crafts, school and camp guides and more. We proudly serve families in Sandy Springs, Dunwoody, Chamblee, Doraville, Atlanta, and Perimeter! Sandy Springs Dunwoody Macaroni Kid is full of useful local information like this PLUS tons of kid-friendly events on our event calendar. Have an event you'd like submitted to our calendar for consideration? Submit an event here. Like what you see here and want to get all the fun delivered to your inbox weekly? Subscribe to our FREE weekly e-newsletter for 411 on the local family fun. You can find Sandy Springs Dunwoody Macaroni Kid on Facebook, Twitter, Instagram, and Pinterest.